Ad blogs french
[Edit 300512] Le Dieu Random.org a parlé, voici les 3 gagnants qui vont être contactés par mail et sur Twitter :) Gagnante commentaire Gagnant Tweet (retirage suite à indisponibilité de la première Gagnant Follower du compte officiel Merci à tous et Bravo à eux !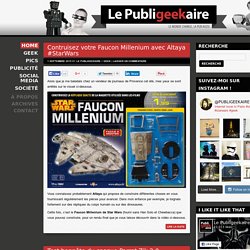 Euro RSCG Social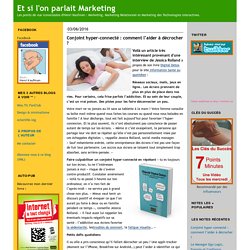 Elles ont réussi dans le digital, c'est le titre du livre de Marine Deffrennes qui vient de paraitre (le 7 Mars, le jour de la Journée de la Femme...) aux Editions Kawa dans la collection Tout savoir sur... Marine a rassemblé plus de 30 témoignages de femmes qui ont ...réussi dans le digital. Elles expliquent pourquoi et comment et donnent tous leurs "trucs".
La pub du jour : La preuve par l'image… [Photo]
C'est la rentrée des classes et comme d'habitude, de nombreuses publicités font la promotion de fournitures scolaires. Constatant la lassitude que peuvent provoquer la plupart d'entre elles, nous avons décidé de réagir. Voici une sélection des meilleures publicités « back to school » de tous les temps. De quoi faire le plein d'inspiration en se re-mémorant ces moments difficiles de notre enfance !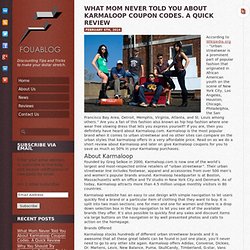 The dominance of cyber threats such as malware and virus puts our personal computers at a very compromising situation. To avoid the risk of losing your files and your identity, it is important to equip your laptops, desktops and even mobile devices with the best possible anti-virus protection. Since many of you might have taken advantage of Thanksgiving deals and Boxing Day sales on laptops and personal computers, it's the perfect time to invest in antivirus software. Kaspersky is one of the most reputable manufacturers of antivirus software worldwide. They have developed a number of virus removal tools such as Kaspersky Internet Security, Kaspersky PURE 3.0 and Kaspersky AntiVirus, which are designed to protect devices from the latest cyber threats such as virus, spam and malware.