A bunch of randomness
Fun Friday - Bandanas - asuyeta [ah-soo-yeh-tah] clothes &accessories. handmade with love. Bandanas are not only for Bret Michaels, you can wear them too.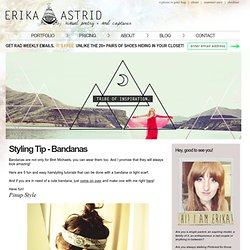 And I promise that they will always look amazing! Here are 5 fun and easy hairstyling tutorials that can be done with a bandana or light scarf. And if you are in need of a cute bandana, just come on over and make one with me right here! Have fun! BeyondWeird Home Page. Scope.swf (application/x-shockwave-flash Object) How To Thrive At Festivals | Ravetalk. Nick Ladd, one of the Glade Festival head honchos, has given us some pearls of wisdom that you won't find in the usual 'festival survival guides'.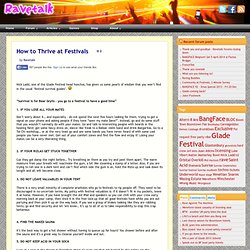 "Survival is for Bear Grylls – you go to a festival to have a good time" 1. IF YOU LOSE ALL YOUR MATES Don't worry about it… and especially – do not spend the next five hours looking for them, trying to get a signal on your phone and asking people if they have "seen my mate Dave?". Instead, go and do some stuff that you wouldn't normally do with your mates. Go and talk to interesting people with beards in the healing field; get some fancy dress on, dance like freak to a Balkan violin band and drink Margaritas. Symmetrical Faces | Emphasa. Olympian Gods of Greek Mythology THEOI.COM.
The Olympian gods ("Theoi Olympioi") presided over ever facet of ancient life and were often grouped according to their common functions.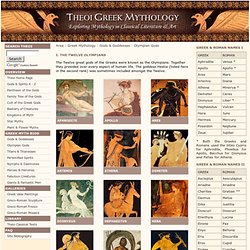 THE THEOI AGORAIOI were the gods of the "agora" (the marketplace and people's assembly). Zeus, as the god of kings and princes, presided over the the assembly, alongside Athena, as goddess of wise counsel, Dike (Justice), Themis (Custom) and Calliope (Eloquence). The gods of the marketplace, on the other hand, were led by Hermes, the god of commerce, along with Hephaestus and Athena, the patron gods of artisans : weavers, potters, metalworkers, sculptors, etc. Apollo was another god of the marketplace. THE THEOI DAITIOI were the gods of feasts and banquets.
Anarchism and Other Essays: Anarchism: What It Really Stands For. Emma Goldman, Anarchism and Other Essays (Third revised edition, New York: Mother Earth Publishing Association, 1917) Ever reviled, accursed, ne'er understood, Thou art the grisly terror of our age.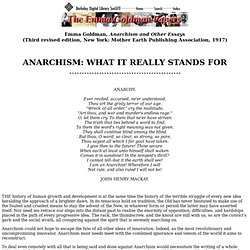 "Wreck of all order," cry the multitude, "Art thou, and war and murder's endless rage. " O, let them cry. To them that ne'er have striven The truth that lies behind a word to find, To them the word's right meaning was not given. Rebel:art » Blog Archive » Watchlist: Phil Jones.
Img-thing (JPEG Image, 300x300 pixels) Amazing Fact Generator. Tumblr_l6e28wUamU1qz9bwro1_500.jpg (JPEG Image, 500x614 pixels) - Scaled (78%) l0eth1nJLH1qzgc8bo1_500_large.jpg (JPEG Image, 427x500 pixels) - Scaled (97%) Untitled.
---