Cupcakes
Champagne And Raspberry Cupcakes - Quick and Easy Recipes From Stylist Magazine
January is bleak enough withouth thinking about diets and detoxes, so we asked Cuckoo's Bakery in Edinburgh to give us their delicious, spirit-lifting recipe for Champagne and raspberry cupcakes! Makes 12 Cupcakes Ingredients: 160g unsalted butter160g caster sugar170g plain flour2 ½ teaspoonsbaking powder3large eggs, room temperature3 tablespoonsof champagne125g unsalted butter at room temperature275g icing sugar4 tablespoons of champagne8 tablespoons of raspberry jam4 tablespoons of champagne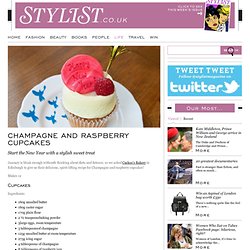 Flower Cupcakes
Cannella Vita: peach ginger muffins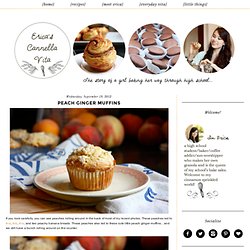 If you look carefully, you can see peaches rolling around in the back of most of my recent photos. These peaches led to this, this, this, and two peachy banana breads. These peaches also led to these cute little peach ginger muffins... and we still have a bunch rolling around on the counter. These soft, fragrant muffins have the most amazing ginger streusel that packs a delicious crunch into every bite.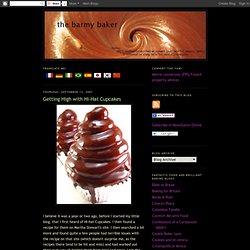 I believe it was a year or two ago, before I started my little blog, that I first heard of Hi-hat Cupcakes. I then found a recipe for them on Martha Stewart's site. I then searched a bit more and found quite a few people had terrible issues with the recipe on that site (which doesn't surprise me, as the recipes there tend to be hit and miss) and had worked out their own way of making them from trial and error.
Warm muesli muffins recipe
I am so sick. Of myself. Do you know what I mean?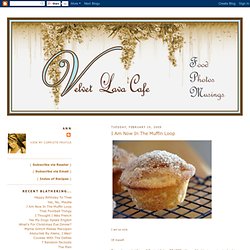 Mini Rainier Cherry Cheesecakes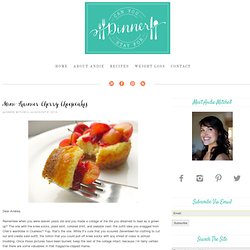 Dear Andrea, Remember when you were eleven years old and you made a collage of the life you dreamed to lead as a grown up? The one with the knee socks, plaid skirt, collared shirt, and sweater vest- the outfit idea you snagged from Cher's wardrobe in Clueless?
In all my years on the internet, I've received three unforgettable emails. Each were typed by my mother. I picture her sitting at the keyboard, perfectly positioned to type as though she were being tested for proficiency.
Apple Walnut Cinnamon Roll Cupcakes