American history
Captive Passage - Arrival: Life in the Americas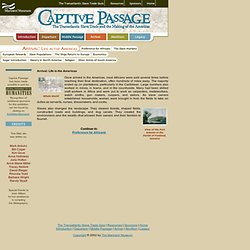 Arrival: Life in the Americas Once arrived in the Americas, most Africans were sold several times before reaching their final destination, often hundreds of miles away. The majority ended up on plantations, particularly in the Caribbean.
The Age of Exploration
Instructions for Students Two types of compasses are included in this activity. The box compass is more complicated and requires more materials than the water compass. A water compass can easily be made during a class period. Create a Box Compass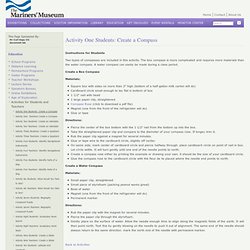 Activity One Students: Create a Compass | Mariners' Museum
Online Exhibitions | Mariners' Museum
The Age of Exploration
age of exploration
Interactive Map: Exploration of North America, 1492-1700
Rulers of several European nations hired explorers during the 1400s, 1500s, and 1600s. The nations included Spain (green line on map), England (red), France (blue), and Holland (purple). They wanted the explorers to search for a Northwest Passage to Asia and to look for gold and other treasure. Instead of finding a route to Asia, explorers found rich land and resources in North America. Soon, settlers came to build trading posts, fishing camps, and towns.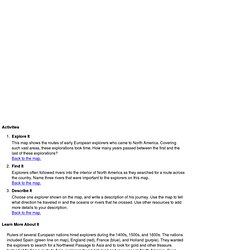 Explorers of North America
Juan de Oñate y Salazar (1550?-1626) was a Spanish conquistador who established the colony of New Mexico for Spain and became New Mexico's first governor. Oñate, the son of a conquistador who made a fortune in silver, was married to a granddaughter of Hernán Cortés. In 1595, Oñate requested that he be sent to conquer and rule New Mexico, search for treasure (especially the legendary silver treasure of Quivira), and bring Christianity to the local Indians.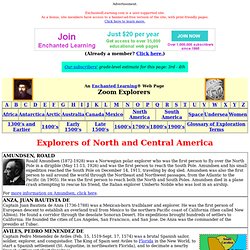 Apples4theteacher US American history coloring pages make great mouse practice activities for toddlers, preschool, and elementary children. They can also be used with beginning readers. If children are unable to read the sentence that goes with the coloring page, have them click on each word to hear the sentence. This activity reinforces reading skills. Most US American history coloring pages come with a selection of sentences. Check out our literacy ideas on how to use our coloring page readers.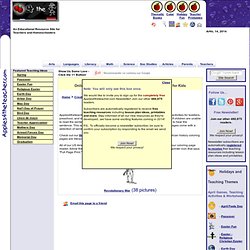 American History for Children - US History Coloring Pages for Kids
As of July 1, 2013 ThinkQuest has been discontinued. We would like to thank everyone for being a part of the ThinkQuest global community: Students - For your limitless creativity and innovation, which inspires us all. Teachers - For your passion in guiding students on their quest. Partners - For your unwavering support and evangelism. Parents - For supporting the use of technology not only as an instrument of learning, but as a means of creating knowledge.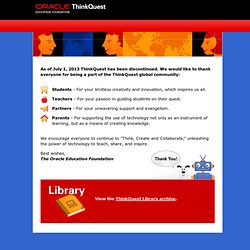 A Journey Towards Freedom
s Guide (3-5): Interactive Games and Activities
An Outline of American History is one of the oldest continuing publications of the United States Information Agency (USIA). The first edition (1949-50) was produced under the editorship of Francis Whitney, first of the State Department Office of International Information and later of the U.S. Information Agency. Richard Hofstadter, professor of history at Columbia University, and Wood Gray, professor of American history at The George Washington University, served as academic consultants. D.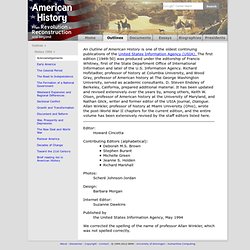 From Revolution to Reconstruction: Outlines: Outline of American History (1994)
Outlines Several editions of Outlines of American History, Government, Geography, Economy and Literature, published by the US Information Agency Documents Important historical sources and transcripts like the Declaration of Independence, the Constitution and the 'I Have A Dream' speech Essays Essay contributions by various authors on subjects regarding US history