Outils
Packs Archive - Tileables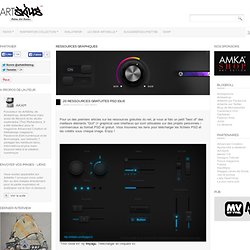 Pour un des premiers articles sur les ressources gratuites du net, je vous ai fais un petit "best of" des meilleurs éléments "GUI" (= graphical user interface) qui sont utilisables sur des projets personnels / commerciaux au format PSD et gratuit.
Sliding Image Panels with CSS3
Kollermedia.at - The Website of the Freelancer Jürgen Koller
To duszka hello, my first message was for b.blaga who wrote something on a pearl of mine. obviously, when we put a pearl on something, it link all the pearls put on the same page. So when i respond to b.blaga, everyone see the same message on the smashing magazine pearl, I think... It is not publicity. If someone don't like a pearl, he just have to pass his way. Such message put the mess. I hope I helped others to understand... have a nice day. by stellanie Mar 4
I'm sorry, but I don't understand your language. Speak french or English, please. thanks. by stellanie Feb 21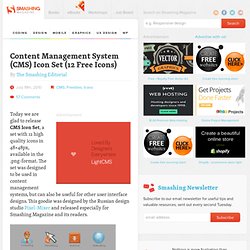 Content Management System (CMS) Icon Set (12 Free Icons) - Smashing Magazine
Advertisement Today we are glad to release CMS Icon Set, a set with 12 high quality icons in 48×48px, available in the .png-format. The set was designed to be used in content management systems, but can also be useful for other user interface designs.
25 Beautiful Free Buttons for web designers with source file | DJDESIGNERLAB - Find All Your Design Inspirations From This Laboratory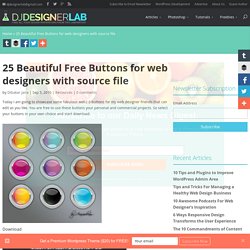 Today I am going to showcase some fabulous web2.0 buttons for my web designer friends that can edit as you like.
BundleHunt - The Greatest Design Treasure