Outils
Packs Archive - Tileables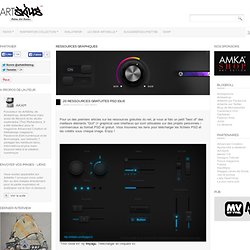 Pour un des premiers articles sur les ressources gratuites du net, je vous ai fais un petit "best of" des meilleurs éléments "GUI" (= graphical user interface) qui sont utilisables sur des projets personnels / commerciaux au format PSD et gratuit. Vous trouverez les liens pour télécharger les fichiers PSD et les crédits sous chaque image. Enjoy ! "Tron Glow kit" by thiyagu.
Sliding Image Panels with CSS3
Language: English Deutsch French Chinese Important Note: Your code should be well-formed. This is no validator which points out errors in your CSS code.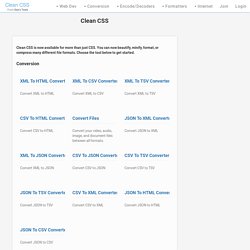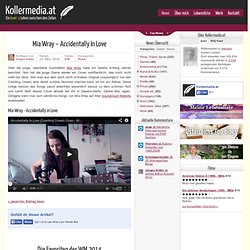 Esmee Denters, Mia Rose, Gabrielle Aplin, Javier Colon. All diese Sänger sind mir lange zuvor auf YouTube aufgefallen, bevor sie "berühmt" wurden. Esmee Denters hat ganz YouTube-typisch ein Jahr lang in ihrem Schlafzimmer Songs gecovered, bevor sie von Justin Timberlake unter Vertrag genommen wurde.
Kollermedia.at - The Website of the Freelancer Jürgen Koller
Interview With Khajag Apelian"Type Design Is Not Only About Drawing Letters" Having started his career studying under some of the best typographic minds in the world, Khajag Apelian not only is a talented type and graphic designer, unsurprisingly, but also counts Disney as a client, as well as a number of local and not-for-profit organizations throughout the Middle East. Even more impressive is Khajag's willingness to take on work that most people would find too challenging. Designing a quality typeface is a daunting task when it's only in the Latin alphabet.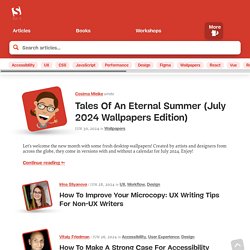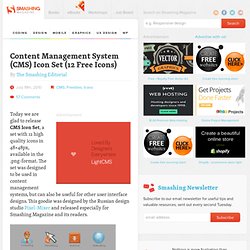 Content Management System (CMS) Icon Set (12 Free Icons) - Smashing Magazine
Advertisement Today we are glad to release CMS Icon Set, a set with 12 high quality icons in 48×48px, available in the .png-format. The set was designed to be used in content management systems, but can also be useful for other user interface designs.
Advertisement Today we are glad to release a Payment Icon Set, a set with 18 payment icons in PNG format, in the resolutions 32×32px — 128×128px. This set was designed by Phil Matthews1 and released especially for Smashing Magazine and its readers. The icons are inteded to be used on e-commerce websites where you can show what types of payment the shop accepts. Each icon comes in curved and straight edge variations.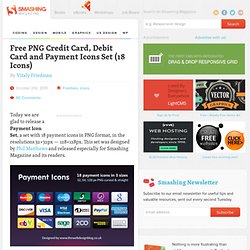 25 Beautiful Free Buttons for web designers with source file | DJDESIGNERLAB - Find All Your Design Inspirations From This Laboratory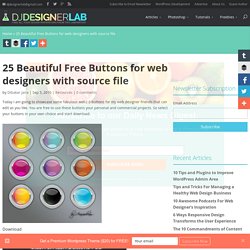 Today I am going to showcase some fabulous web2.0 buttons for my web designer friends that can edit as you like. You are free to use these buttons your personal and commercial projects. So select your buttons in your own choice and start download. Are you looking to contribute to our design community ? Suggest a link to a relevant article, or submit your own!
AfterShot Pro by corel Buy $39.99 (included in the Mac Bundle) Retail Price: $100 Photo Management Software FREE AfterShot 1.2.0.7 Update! (AfterShot customers only).