ICTs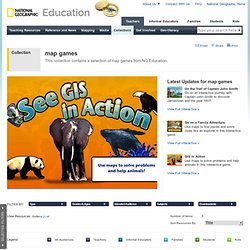 Send a robot deep into an ancient Egyptian pyramid to find hidden hieroglyphs—and uncover a secret chamber! Play the game » What's buried on the ocean floor? Use a water jet to blast sunken treasure out of hiding!
ICT: Best of the Web | Teachers TV
ICT: Best of the Web | Teachers TV
Well actually it's not really a widget, but I didn't know what else to call it. I have been messing around with getting a livestream of video into Flash. The videostream would originate from a webcam and I was planning to use it in a presentation. Unfortunately I found out that it isn't possible to live stream video into Flash without using the Adobe Flash Media Server and that is still pretty darn expensive. I found a free alternative called Red5 ( http://code.google.com/p/red5/ ) but it's just too much trouble to setup for what I needed it for.
Webcam Widget for Adobe Captivate | CP Guru - Adobe Captivate E-