Humor
E-mails from an Asshole. Things People Said: Courtroom Quotations. The following quotations are taken from official court records across the nation, showing how funny and embarrassing it is that recorders operate at all times in courts of law, so that even the slightest inadvertence is preserved for posterity.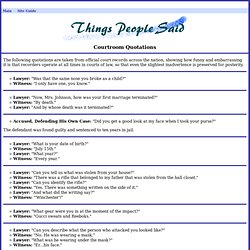 Lawyer: "Was that the same nose you broke as a child? "Witness: "I only have one, you know. " Peace Pod. Bokja I was so excited to have spotted these chairs by Bokja on Table Tonic this morning – but WTF, how can anybody not notice them?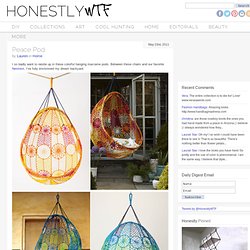 These exuberant pieces of furniture are the fruits of Beirut-based Hoda Baroudi […] Yabba Dabba Doo Would you have ever guessed that this Flinstones inspired house belonged to television legend Dick Clark? The bright and cavernous house sits on over 22 acres in Malibu, CA and is currently up for sale at $3.5 […] 21 Awesome and Funny GIFs. Toss the Turtle - Shooting animals out of a cannon AND upgrades? - Another Game on Sugar Toast. HOW TO TICK PEOPLE OFF.
---