08-Actus
Mai 2012 Election présidentielle France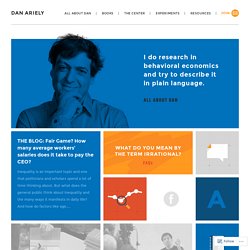 Dec 30 A normal day in our life might look like this: The alarm clock buzzes. We hit snooze twice and steal another 16 minutes. As we get into the office, yesterday's work crisis weighs heavily on our mind, but instead we log in and check Facebook for a while. After that, we dip in and out of meetings, chase our inbox, and start on a project that is due in 48 hours. And at 7:15, right before walking out the door, 25 minutes later than planned, we grab a sugar cookie from the communal jar to accompany us on the drive home.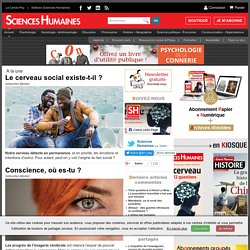 A la une Jeremy Rifkin : "La troisième révolution industrielle est en marche"Propos recueillis par Olivier Guez L'humanité peut sortir de la crise globale – économique, climatique, sociale… – dans laquelle elle est plongée, prophétise Jeremy Rifkin. À condition qu'elle sache modifier, de manière volontariste et concertée, la distribution et la production d'énergie. Epoque
Melinda Gates and Bill Gates Why giving away our wealth has been the most satisfying thing we've done In 1993, Bill and Melinda Gates—then engaged—took a walk on a beach in Zanzibar, and made a bold decision on how they would make sure that their wealth from Microsoft went back into society. In a conversation with Chris Anderson, the couple talks about their work at the Bill & Melinda Gates Foundation, as well as about their marriage, their children, their failures and the satisfaction of giving most of their wealth away.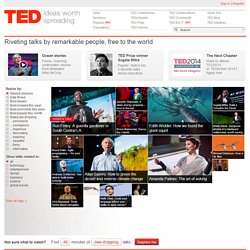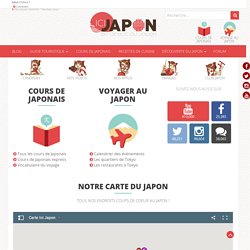 Si vous suivez l'Instagram d'Ici Japon vous avez remarqué que la moitié des photos étaient des photos de nourriture. J'aime manger et j'aime manger au Japon. Le Japon c'est LE pays des bons plats avec la France. On a la diversité, la présentation, la qualité et le goût.
Philippines : 12 morts dans un affrontement entre rebelles et armée Le 12/04/2014 11:00 Un combat d'une journée entre les forces du gouvernement philippin et le groupe rebelle Abu Sayyaf a fait au moins douze morts et de nombreux blessés dans la province de Basilan du sud des Philippines, a annoncé l'armée samedi.
Actualité Chine, Tibet, Hong Kong, Taiwan et Asie | Aujourd'hui en Chine et Asie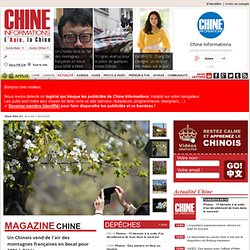 Actuazin | L'actualité en France et dans le monde
Origines de la crise (fin) : CDO et p'tites pépées…