Tiny houses
Tiny houses – small dwellings of every shape and size. © copyrights designboom, all rights reserved. all material published remains the exclusive copyright of designboom. no contents, including text, photographs, videos, etc. may be reproduced in whole or in part without the written consent of designboom. in addition, no material or contents may be reproduced on the world wide web by techniques of mirroring, framing, posting, etc. without the written consent of designboom.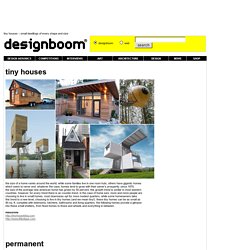 Tiny victorian cottage « Sharona Design. Tiny Victorian Cottage [via The New York Times "Home&Garden"] The most adorable little victorian cottage ever.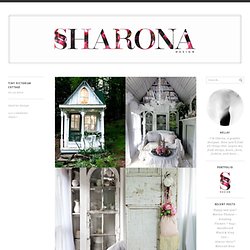 Sandra Foster turned a Catskills hunting cabin into the romantic Victorian cottage she had always wanted, using vintage columns, flooring and wavy glass windows, and doing the carpentry herself. This cottage is only accessible via a stone crossing over a stream. Buildings for Fresno's homeless need new home - Education and Schools. Fresno architect Arthur Dyson says he has the solution to the city's homeless problem: villages of tiny homes built with recycled materials and surrounded by fruit trees.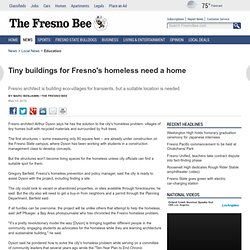 The first structures -- some measuring only 80 square feet -- are already under construction on the Fresno State campus, where Dyson has been working with students in a construction management class to develop concepts. But the structures won't become living spaces for the homeless unless city officials can find a suitable spot for them. Gregory Barfield, Fresno's homeless prevention and policy manager, said the city is ready to assist Dyson with the project, including finding a site. I Can't Stop Looking at Photos of Absurdly Tiny Homes - Design. The world's tiniest apartments are beckoning on the Internet every day.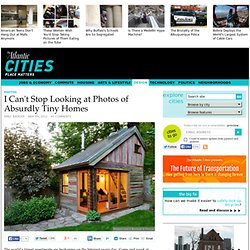 Come and gawk at them, drop your jaw at their multipurpose stove/bed/ironing board inventions, their clever shelving nooks, their movable walls and foldout lofts. Here we have a stunning 500-square foot New York studio – with only one window! Over here we've got a guy living in 258 square feet, in which he has managed to hide all of his furniture. Tiny House Blog - Living Simply in Small Spaces.
---