Sparafucile
CHRIS
brieuc75
Pour ceux qui ne connaissant pas encore, Roberto Coin est une maison de joaillerie italienne, créée en 1977 à Vincenza, célébrée comme la ville de l'or. Dans un premier temps, l'activité principale de l'entreprise s'orientait autour de la production de pièces emblématiques pour certains des plus grands noms de la haute joaillerie, jusqu'en 1996, ou la marque Roberto Coin est lancée, enregistrant un rapide et franc succès. En 2000, la société Roberto Coin Spa est classée septième marque de joaillerie la plus célèbre aux Etats‐Unis. En 2009, le supplément de Town & Country baptisé In Design publie la liste des 50 plus grandes marques de joaillerie internationales, « The Year's 50 most visible brand ».
Gmail - Boîte de réception (73) -
Friday, April 4, 2014 On the Street……Sixteenth St., New York Yes, it's still that cold in New York!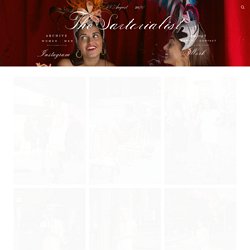 Et voici le premier post de Megan, qui va nous parler d'amour et qui se présente aujourd'hui. Bonne journée ! Garance Hello new friends !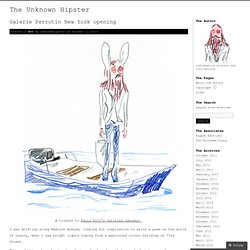 The Unknown Hipster
A tribute to Paola Pivi's Untitled (donkey) I was drifting along Madison Avenue, looking for inspiration to write a poem on the world of Luxury, when I saw bright lights coming from a manicured corner building on 73rd Street. The good thing about having long hair and a beard is that everybody takes you for a celebrity in hiding, and I was immediately greeted inside by the PR assistants checking their lists. Soon I understood that I was at the preview of Paola Pivi's inaugural show at Galerie Perrotin, and remembered that I had actually been invited. Following is my special report, brought to you more than two weeks after the event.
Akihabara possède un certain charme que je n'avais pas du tout perçu au tout début. Il m'a fallu plusieurs visites pour m'en apercevoir. Certes, c'est le quartier des Otakus ( gros geeks ), et l'ambiance est assez différente du reste de Tokyo ( très active le jour, super calme le soir ).
The cherry blossom girl (5)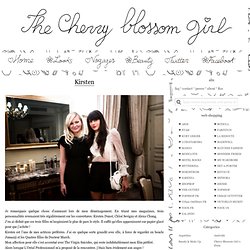 <div class="alert"><p>Please enable javascript to view this site.</p></div> Backstage sur le set du lookbook De Fursac Printemps Eté 2014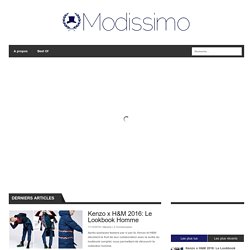 Mode & Design - Collection Homme - Bienvenue à YOOX - Fondée en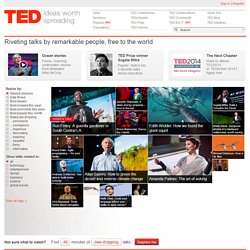 Gabby Giffords and Mark Kelly Be passionate. Be courageous. Be your best. On January 8, 2011, Congresswoman Gabby Giffords was shot in the head while meeting constituents in her home town of Tucson, Arizona. Her husband, the astronaut Mark Kelly, immediately flew to be by her side.
Passionnés de mode et après avoir collaboré au sein de nombreuses maisons de mode en France et à l'étranger, nous avons créé En Mode Fashion.com en juin 2007. D'abord édité sous la forme d'un blog de mode en parallèle de nos activités respectives, En Mode Fashion.com est désormais un blog mode mixte et indépendant. La rédaction EnModeFashion.com est composée de contributeurs permanents mais également de personnalités externes, reconnues pour leur expertise de la mode homme et du secteur blog mode femme, que nous accueillons régulièrement au fil de l'année. La vocation du blog mode EnModeFashion.com est de proposer à ses lecteurs une sélection des meilleures tendances mode en France et à l'étranger. Qu'il soit streetwear, haut de gamme, preppy ou dandy, nous ne nous attachons pas à commenter un style particulier et nous considérons la mode comme un terrain de jeu et d'expérimentation.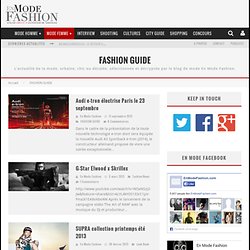 FASHION | Blog Mode + Urban Culture | En Mode Fashion.com
Chacha club agenda
Scopitone
Julien Weber Photographe