Sparafucile
CHRIS
brieuc75
Pour ceux qui ne connaissant pas encore, Roberto Coin est une maison de joaillerie italienne, créée en 1977 à Vincenza, célébrée comme la ville de l'or.
Gmail - Boîte de réception (73) -
The Unknown Hipster
Et voici mon tout dernier article sur l'Argentine. Je tiens à remercier tout particulièrement Kenzo Parfum de m'avoir invité à la présentation de leur nouveau parfum Flower in the Air à Buenos Aires, et offert la chance de découvrir ce magnifique pays. Un grand merci à Marie de s'être si bien occupée de moi !
The cherry blossom girl (5)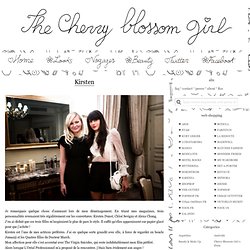 Mode & Design - Collection Homme - Bienvenue à YOOX - Fondée en
FASHION | Blog Mode + Urban Culture | En Mode Fashion.com
Chacha club agenda
SOCIAL CLUB - 04/11/2009 - THE LAZY DOG FETE SES 6 ANS ET FAIT S
Scopitone
Julien Weber Photographe