Sorina_v
Sorina
Well, I am a girl if you haven't figured out that yet, I like surfing the internet, obvious, and I'm interested in music, books, drawing, movies, IT stuff and much more.
Ono no Komachi. Very little is known about this Japanese poetess, and most of it is legendary.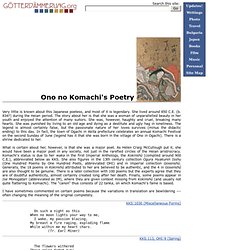 She lived around 850 C.E. (b. 834?) During the Heian period. The story about her is that she was a woman of unparallelled beauty in her youth and enjoyed the attention of many suitors. She was, however, haughty and cruel, breaking many hearts. You Know You Want Sexy Abs! | healthkicker. The next month or two of work on Xanga 2.0 is going to be busy, so I wanted to share with everyone a roadmap of how we're thinking about things!
We're dividing the work on this project into four basic phases. Phase 1. The Aurora. Girls vs Boys. Sara Teasdale, "The Look" INCREDIBOX. 25 Crazy Facts About Sleep. Why do you sleep?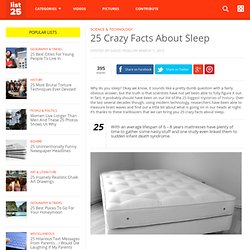 Okay we know, it sounds like a pretty dumb question with a fairly obvious answer, but the truth is that scientists have not yet been able to fully figure it out. In fact, it probably should have been on our list of the 25 biggest mysteries of history. 25 Incredible Optical Illusions. Things aren't always the way they appear.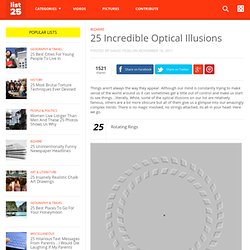 Although our mind is constantly trying to make sense of the world around us it can sometimes get a little out of control and make us start to see things…literally. While, some of the optical illusions on our list are relatively famous, others are a bit more obscure but all of them give us a glimpse into our amazingly complex minds. There is no magic involved, no strings attached, its all in your head. Animal Misconceptions Clarified. Hand drawings, made using a pencil. Creating a real-life particle animation. 15 Chic and Creative Ways to Tie a Scarf. How to tie a half-bow scarf To tie the half-bow scarf, you should first loop the scarf around your neck and tie once– like the first step of tying your shoelaces.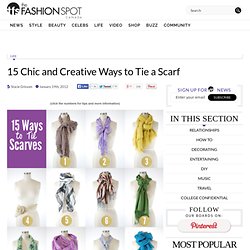 Then, take one side of the scarf and make a one loop, as if you were only tying one side of the bow on your shoes. Take the longer section of the scarf and wrap it in front and then behind the entire scarf, next to your neck. To Do List. 10 beautiful sacred spots. Mount Parnassus (Photo: age fotostock / SuperStock) When we modern folks visit a beautiful natural site, the experience may evoke a sense of peace, a feeling of awe, or just the need to snap a million photos.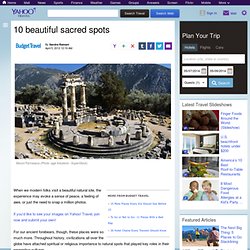 If you'd like to see your images on Yahoo! Travel, join now and submit your own! For our ancient forebears, though, these places were so much more. DeviantART muro. The Beatles Player. How To Build A Fireball You Can Hold Video. Your Daily Life in GIFs (1.23.12. Good news, everyone…Your Daily Life in GIFs has been upgraded to WEEKLY STATUS!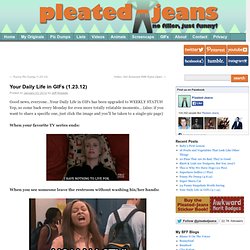 Yep, so come back every Monday for even more totally relatable moments… (also: if you want to share a specific one, just click the image and you'll be taken to a single-pic page) When your favorite TV series ends: How to Draw a Mandala: Learn How to Draw Mandalas for Spiritual Enrichment and Creative Enjoyment.
Pearltrees videos
Getting started.
---