Potatos
How to Make Home Fries (Breakfast Potatoes): 10 steps
Edit Article Prepping the potatoesPar-boil the potatoesFrying them up
Potato-Clam Chowder Recipe from Betty Crocker
October 2, 2010 My mom is obsessed with keeping a stocked freezer, but I guess I don't really take after her, because my freezer tends to be relatively empty, aside from random containers of stock/ramen broth, frozen dumplings and pierogi. I admit, I store buy frozen chinese dumplings and pierogi for those times that I just don't feel like cooking. I tell myself it's because of ease and convenience, but really, I just love the taste of frozen pockets filled with deliciousness. Pierogi are fast, tasty, and ideal for when I let myself get too hungry and become a crazy unthinking monster.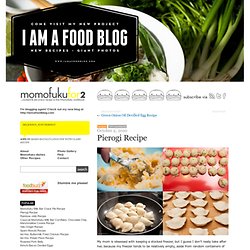 I was getting kind of sick of ordering delivery pizza (this happens at least 2-3 times a month).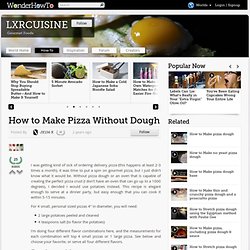 Baked Potato Soup Slow Cooker Recipe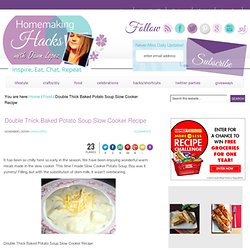 8 Flares Twitter 0 Facebook 0 StumbleUpon 0 Pin It Share 2 Google+ 6 Email -- Email to a friend Filament.io Made with Flare More Info 8 Flares × It has been so chilly here so early in the season.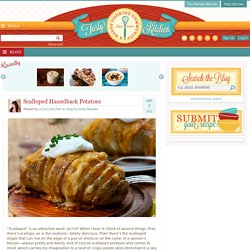 "Scalloped" is an attractive word, isn't it? When I hear it I think of several things: first, there's scallops, as in the seafood—totally delicious. Then there's the scalloped shape that can live on the edge of a pair of shorts or on the collar of a woman's blouse—always pretty and dainty. And of course scalloped potatoes also comes to mind, which carries my imagination to a land of crispy potato skins drenched in a sea of cheese and cream.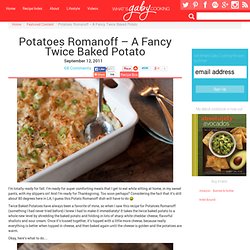 I'm totally ready for fall. I'm ready for super comforting meals that I get to eat while sitting at home, in my sweat pants, with my slippers on! And I'm ready for Thanksgiving.
There's nothing like a french fried potato.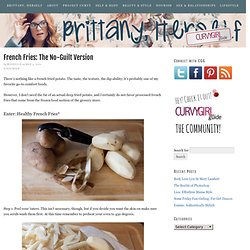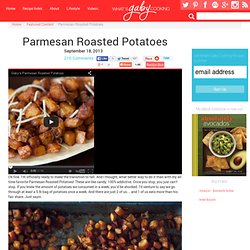 Ok fine.
Hey Guys! So…it's still really hot out…wtf! I'm totally ready for fall…forget this, "I just don't want summer to end" BS…I'm OVER IT! Okay, I apologize for being aggressive right there, but man does this weather make me grumpy.