News
Information for the World's Business Leaders - Forbes.com. Business & Financial News, Breaking US & International News. World business, finance, and political news from the Financial Times. "Very few people understand how important this topic is to our lives and our economy.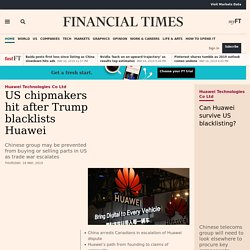 At least this article and related pieces are a start for people to realise how much monetary reform is needed to address the inherent inequality and instability of our current system. "By DPL on Strip private banks of their power to create money "'Sir David Walker said raising the bonus pool by 10 per cent last year had been among the hardest decisions the board had to take.' Absolutely! Who could doubt it? Honolulu Business News | Pacific Business News. Portland Business News | Portland Business Journal. Portland Business Journal How many past Angel Oregon winners are still in business?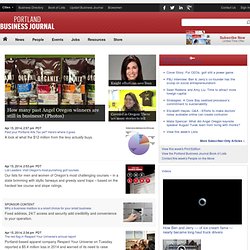 (Photos) Knight effort can save lives Covered in Oregon: There are many stories to tell Apr 15, 2014, 2:57 pm PDT Paid your Portland Arts Tax yet? San Francisco Business News | San Francisco Business Times. Europe Edition - Wall Street Journal - Latest News, Breaking Stories, Top Headlines - Wsj.com. Boston Business News | Boston Business Journal. Fortune 500 Daily & Breaking Business News - FORTUNE on CNNMoney.
Seattle Business News | Puget Sound Business Journal.
---