Diet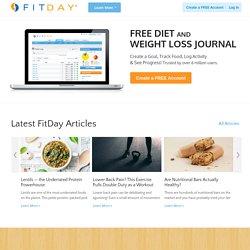 Experience an ad-free calorie tracking interface. Gain access to enhanced reporting and custom tracking. Purchase Premium and experience a quick single-click food and activity shortcut.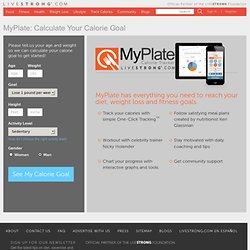 Sedentary Select if you work in an office or at home and sit most of the day. Even if you exercise a few times a week, you should track that information on separately on MyPlate. Note: We find that most members have an activity level of sedentary or light.
Be Our Next Success Story! Shelly lost over 180 pounds while working 50 hours per week Monty lost 40 pounds by becoming active in the SparkPeople Community Christina lost 120 pounds with SparkPeople (and was featured in People magazine!) Vivian's 54-pound weight loss motivated her daughters to lose over 45 pounds each Dani learned to create healthier versions of her favorite meals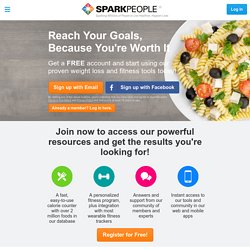 Newsroom Happy Birthday MyPlate! – (May 30, 2012) MyPlate celebrates its first birthday as we look back on its growth and success. New resources are available to make your next celebration a happy and healthy one. SuperTracker – (Dec 22, 2011) USDA Secretary Tom Vilsack launches the state-of-the-art interactive SuperTracker just in time to help Americans keep their New Year's resolutions to improve their health.