Home Ideas
desire to inspire - desiretoinspire.net - Straight into my inspiration folder
Beauty tips, health, exercise, make-up and bathroom DIY, accessories etc., How to make the most of your make up Bronzer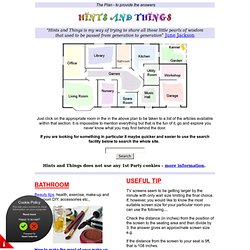 Photos du journal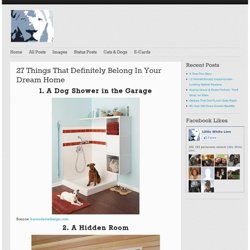 1. A Dog Shower in the Garage Source: karendavisdesign.com 2.
Awesome Wine Cellar
Photos du journal
I'm always excited to come across a new-to-me store that stocks home accessories and furnishings that I haven't previously seen. That was the case with Fort Standard, a Brooklyn-based studio founded by Gregory Buntain and Ian Collings. They've collaborated with other brands (such as Roll & Hill, Areaware, and All-Clad), as well as design and make their own products that, as they put it on their site, "exemplify an understanding of materials and the balance between form and function." Some of my favorite Fort Standard pieces are shown in the above photo, and you can see them in more detail below. Standard Ware is a collection of faceted bone china, made for 1882 and produced in England. Fort Standard's cutting boards come in three shapes and in either American walnut or curly maple.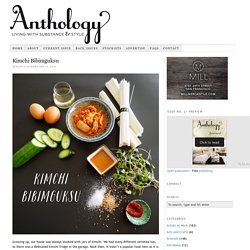 139611657168402261_kyuMvCUq.jpg (JPEG Image, 471 × 650 pixels)
13 Super Secret Stair Storage Ideas | Apartment Therapy - StumbleUpon
Here are top 10 secret doorways for your inspiration, which range from doorways in libraries to secret hidden forest lairs. Below: Image source and/or © copyright here. Above: Image source/ copyright here.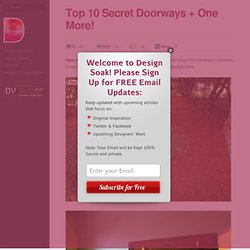 No, really: would you want to design, build and live in an real fantasy tree house all year round? More and more people have decided to do just that and where treehouses were once novelty architecture for kids they are now (almost) mainstream structures, as attested to by the pictures above via Bella Seven. Many modern tree house designs and home designers and custom builders take a site-specific approach and construct their tree buildings around not only views and rooms but also have to account for access and structural support in unique and novel ways.