Home Ideas
desire to inspire - desiretoinspire.net - Straight into my inspiration folder
Photos du journal
Awesome Wine Cellar
Photos du journal
139611657168402261_kyuMvCUq.jpg (JPEG Image, 471 × 650 pixels)
13 Super Secret Stair Storage Ideas | Apartment Therapy - StumbleUpon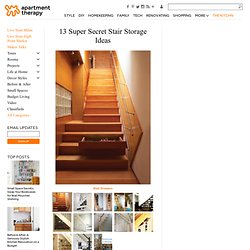 Underneath the stairs lies a great abyss known as unused space in most homes. Check out this list of 13 inspirational ideas to kick-start how to use your stairs, steps, and angles to your best small space advantage!In no particular order, here are our favorite 13 ways to efficiently use your staircase space: Stair Drawers: When you think about it, directly underneath your steps are layers of unused space. So why not add functionality to those common rectangles by transforming them into drawers? Perfect for shoes, out of season clothes, and sports equipment that needs to be out of sight, but still accessible.
Design Soak is an Inspiration, Web Graphics and Photography site Authored by Andrew Kelsall, a Creative Designer from England, UK. Join over 81,000 People who receive updates via RSS, Email Subscription and Twitter. Also, follow me on Google+.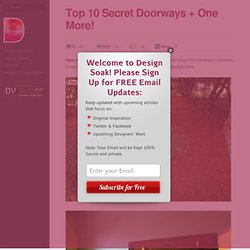 No, really: would you want to design, build and live in an real fantasy tree house all year round?