Innovation
Bonjour et bienvenue !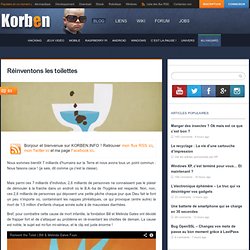 Réinventons les toilettes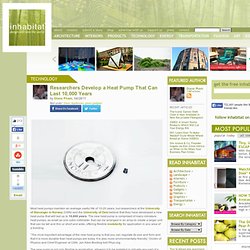 Researchers Develop a Heat Pump That Can Last 10,000 Years
Most heat pumps maintain an average useful life of 10-20 years, but researchers at the University of Stavanger in Norway (USN) and the University of Oslo believe that they have developed a new heat pump that will last up to 10,000 years. The new heat pump is comprised of many miniature heat pumps, as small as one cubic millimeter, that can be arranged in an array to create a larger unit that can be tall and thin or short and wide, offering flexible modularity for application in any area of a building. "The most important advantage of the new heat pump is that you can regulate its size and form and that it is more durable than heat pumps are today.
ENQUÊTE Troisième volet de notre série sur les laboratoires d'exception : aux Pays-Bas, une trentaine de chercheurs modifient les propriétés des matériaux pour accroître leur durabilité. Delft, ses canaux, sa faïence, Vermeer... et son université technologique, TU Delft, où travaillent près de 2 700 chercheurs. Dans une ambiance très internationale : 80 % d'entre eux sont d'origine étrangère !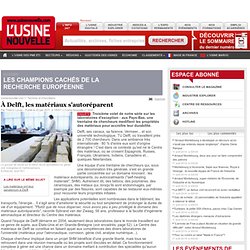 À Delft, les matériaux s'autoréparent
Device fabrication and operation concept
A fast and low-power microelectromechanical system-based non-volatile memory device : Nature Communications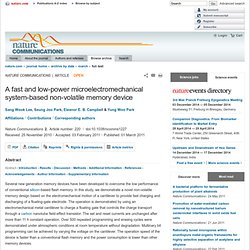 Self-powered laptops and everlasting batteries could soon become a reality thanks to a new study from the Royal Melbourne Institute of Technology that measured a piezoelectric film's capacity for turning mechanical pressure into electricity. Piezoelectricity is a phenomenon already at work in small devices such as cigarette lighters, which use a piezoelectric crystal to create a charge when struck by a spring-loaded hammer. Piezoelectric materials such as crystals or ceramics are nothing new, but this is an application with a greater scope for use.
New Discovery May Lead to Typing-Powered Laptops and Everlasting Batteries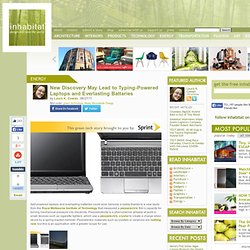 The University of Technology in Sydney recently unveiled a new type of graphene nano paper that is ten times stronger than a sheet of steel. Composed of processed and pressed graphite, the material is as thin as a sheet of paper yet incredible durable — this strength and thinness gives it remarkable applications in many industries, and it is completely recyclable to boot. Photo by Wikimedia Commons
New Graphene Super Paper is 10x Stronger Than Steel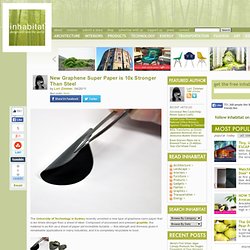 New Memory Device Rethinks Data Storage and Saves Energy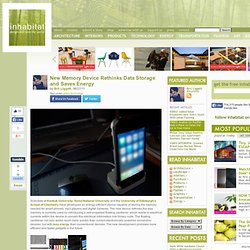 Scientists at Konkuk University, Seoul National University and the University of Edinburgh's School of Chemistry have developed an energy-efficient device capable of storing the memory needed for smart phones, mp3 players and digital cameras.
GreenIT : 7 ordinateurs sur 10 ne sont pas recyclés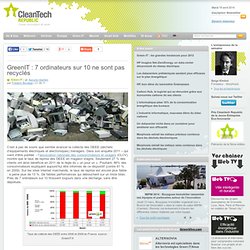 C'est à pas de souris que semble avancer la collecte des DEEE (déchets d'équipements électriques et électroniques) ménagers.
Energy Materials: Nanoscale Characterization of Energy Generation from Piezoelectric Thin Films (Adv. Funct. Mater. 12/2011) - Bhaskaran - 2011 - Advanced Functional Materials
The "1-10-100 Principle" for experimenters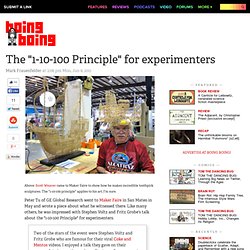 Above: Scott Weaver came to Maker Faire to show how he makes incredible toothpick sculptures. The "1-10-100 principle" applies to his art, I'm sure.