Actions_Art Act memories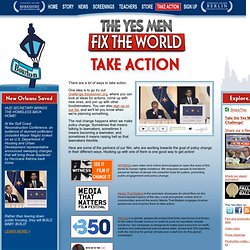 COMING TO A THEATER NEAR YOU - THE YES MEN FIX THE WORLD - The new movie that exposes the world of big business and the outrageous pranks that highlight the ways that corporate greed is destroying the planet. Featuring Andy Bichlbaum and Mike Bonanno.
There are a lot of ways to take action. One idea is to go try out challenge.theyesmen.org, where you can look at ideas for actions, come up with new ones, and join up with other troublemakers. You can also sign up on our list, and we'll let you know when we're planning something.
Yes Lab
VOYEUR Live
Flashmob Creates Instant Human Crosswalks (Video)
The French theater action group X TNT did an action they call Stress Free - Keep Walking - No running. Basically it was a flashmob creating a pedestrian crossing at the la Place de L'Etoile (also known as the Place Charles de Gaulle) in Paris. That is the site of a huge, traffic-heavy and potentially dangerous roundabout for pedestrians in the center of the city. It's also a big intersection spot for 12 major avenues in Paris, and historically significant, too, as the location of the Arc de Triomphe. Baron Haussmann designed the intersection of the different avenues at the Arc as a way for Paris to achieve monumental grandeur and greatness - he just hadn't planned for the automobile to take over urban space to such a great degree.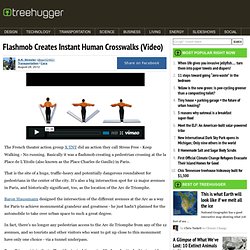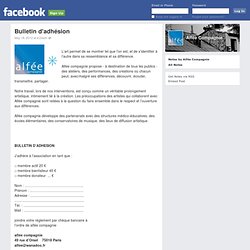 L'art permet de se montrer tel que l'on est, et de s'identifier à l'autre dans sa ressemblance et sa différence. Alfée compagnie propose - à destination de tous les publics - des ateliers, des performances, des créations où chacun peut, avec/malgré ses différences, découvrir, écouter, transmettre, partager. Notre travail, lors de nos interventions, est conçu comme un véritable prolongement artistique, intimement lié à la création.
Bulletin d'adhésion
Links of Interest
3D fractal explorer ::: gallery / animations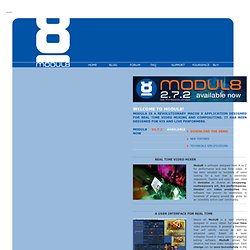 Modul8 is software designed from A to Z for performance and real time video. It has been adopted by hundreds of users looking for a tool that is extremely responsive, flexible and easy-to-use. Used in domains as diverse as veejaying, contemporary art, live performances, theater and video production this software has proven its worthiness in hundreds of projects around the globe by an incredibly active user community.
Over the last few years Deborah Johnson, also known as CANDYSTATIONS, has closely collaborated with musician Sufjan Stevens on music videos, comedy sketches, and most notably mind blowing live visuals, some of which you can see in the trailer to the right. "When I designed the visuals for Sufjan Stevens' the Age of Adz, Sufjan and I wanted parts of the show to feel very artificial and Tron-like, complementing the awkward, handmade brilliance of artist Royal Robertson and my own designs. I also wanted to be able to 'play' visual instruments along with the band."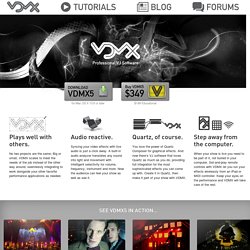 3Destruct
CONCOURS M. GONDRY Videos - Dailymotion
Palmashow - Parodie Star Wars Une parodie de Star Wars et George Michael Ecrit et interpreté par le PALMASHOW : Grégoire Ludig et David MarsaisWWW.PALMASHOW.COMRéalisation : Jonathan BarréPost Production et Effets Spéciaux: Mitch www.mitchdesign.tv 2007.Blagbuster Production. Tous droits réservés. Tron Remake of the Lightcycles scene from TRON (soundtrack taken from the film by Steven Lisberger) remake maison d'une scene de TRON: le jeu des lightcycles (la bande son est extraite du film de steven lisberger) *** DISPONIBLE AVEC BANDE SON SUEDéE SOUS LE NOM "TRON A LA FRANCAISE" *** *** AVAILABLE WITH SWEDED SOUNDTRACK: "TRON A LA FRANCAISE" ***BIENTOT: venez vous mesurer aux freres hueon dans le jeu armagetron advancedSOON: come and fight against hueon brothers in the armagetron advanced arena Fanfilm Pirates des caraibes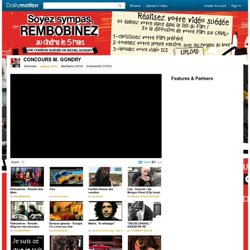 synthPond
Individual Collective | Art is the antidote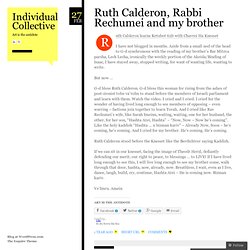 Once upon a time there was a cave. And there were men. And they drew their escapades with the mammal kind.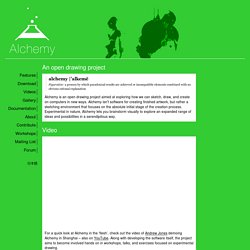 alchemy |'alkemē Figurative: a process by which paradoxical results are achieved or incompatible elements combined with no obvious rational explanation Alchemy is an open drawing project aimed at exploring how we can sketch, draw, and create on computers in new ways. Alchemy isn't software for creating finished artwork, but rather a sketching environment that focuses on the absolute initial stage of the creation process. Experimental in nature, Alchemy lets you brainstorm visually to explore an expanded range of ideas and possibilities in a serendipitous way. For a quick look at Alchemy in the 'flesh', check out the video of Andrew Jones demoing Alchemy in Shanghai – also on YouTube.
Chaos & Evolutions Open Movie Workshop: 03 Alchemy