Random Links from Net
Download Freeplane from SourceForge
★ 4.8 Stars (92) 4 Downloads (This Week) Last Update: Miranda IM is an open source, multi-protocol instant messaging client designed to be very light on system resources, extremely fast and customisable.
Miranda IM | Download Miranda IM software for free at SourceForge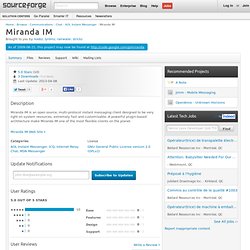 Welcome to the online version of The Django Book, a free book about the Django Web framework for the Python programming language. A warning about this edition The community edition of The Django Book is in transition.
+ New .COMs $7.99/yr plus 18 cents/yr ICANN fee. Discount based on new one-year registration prices as of 1/27/2012 with sale price reflected in your shopping cart at checkout. Discount applies to new registrations and renewals and cannot be used in conjunction with any other offer or promotion. Domains purchased through this offer will renew at regular price after the initial term has expired. Offer ends May 31, 2012 5:00 pm (MST). † Good for one 1-year registration of any available .COM, .US, .BIZ, .INFO, .NET or .ORG ‡ Annual discounts available on NEW purchases only.
Flash Showcase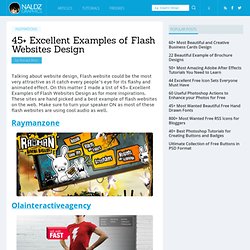 45+ Excellent Examples of Flash Websites Design | Naldz Graphics
advertisement Talking about website design, Flash website could be the most very attractive as it catch every people's eye for its flashy and animated effect. On this matter I made a list of 45+ Excellent Examples of Flash Websites Design as for more inspirations.
Large Scale SQL Considerations for SharePoint Deployments
So you've heard all rumors about HTML5 would take over Adobe Flash. While most web community argues that it's possible or not, you must be wandering what makes HTML5 so powerful that even giant company Apple wants to use it to replace Flash. That's why this post exists, we're not going to talk about what HTML5 can do, but show live demos of magical things that HTML5 can achieve with other language like JavaScript, so get ready to be inspired. Note: As HTML5 is not fully supported by certain web browser like Internet Explorer, you're strongly recommended to use Firefox browser to view all HTML5 demos below. Animation The HTML5′s canvas element is the deciding factor for HTML5 to replace certain Flash animation.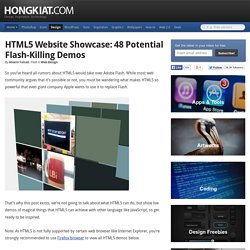 July 11, 2012 I wanted to use my old iPhone as a sort of party jukebox; plug it into a stereo and control its iTunes player via HTTP REST calls. Didn't see any apps that do that (most apps do the opposite, let your iPhone control other music sources). So I wrote the app.
Dark Porter » Blog Archive » Using Django with Orbited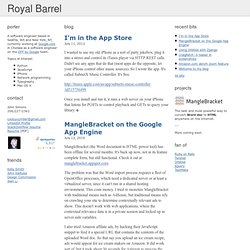 Free Source Code and Scripts Downloads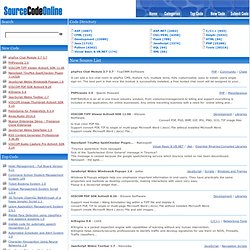 iStartMenu returns the Start Button to Windows 8 with enhancements and beautiful skins. iStartMenu also enables you to boot directly to the Windows 8 desktop. Combines different free RSS feeds (news, press releases and articles) into one. Advanced RSS Mixer can automatically download new RSS feeds, merge them together and upload it to your server - all without your intervention. Advanced... dbForge Fusion for Oracle (formerly known as OraDeveloper Tools) is a useful Visual Studio plugin designed to enhance productivity of Oracle database development and simplify data management process.
Best Flash
39 Creative Flash Designs - Smashing Magazine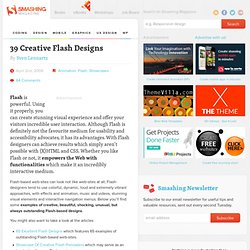 Advertisement Flash is powerful. Using it properly, you can create stunning visual experience and offer your visitors incredible user interaction. Although Flash is definitely not the favourite medium for usability and accessibility advocates, it has its advantages. With Flash designers can achieve results which simply aren't possible with (X)HTML and CSS.