Inquiry
the page you requested was not found The page you requested could not be found on our server.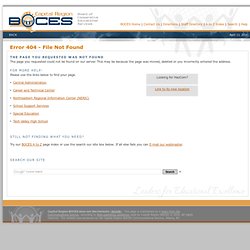 Capital Region BOCES - School Library System
The Inquiry Page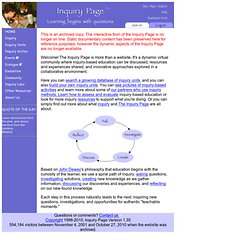 Based on John Dewey 's philosophy that education begins with the curiosity of the learner, we use a spiral path of inquiry: asking questions, investigating solutions, creating new knowledge as we gather information, discussing our discoveries and experiences, and reflecting on our new-found knowledge.
Information literacy models
Inquiry Learning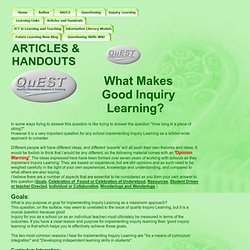 In some ways trying to answer this question is like trying to answer the question "How long is a piece of string?"
Lectures:
Carol Kuhlthau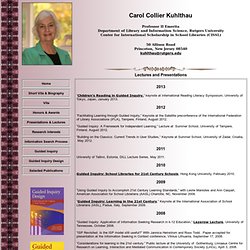 What is inquiry-based learning?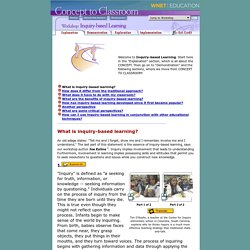 David Marshak Seattle University dmarshak@seattleu.edu Abstract The American high school today stands at the center of an intensifying polarity.
The Inquiry School: A Sketch of a High School for the Next Generation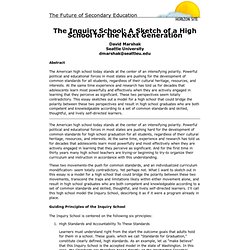 NSTA09-CultureofInquiry.pdf (application/pdf Object)