Videos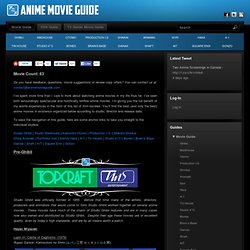 Movie Count: 63 Do you have feedback, questions, movie suggestions or review copy offers? You can contact us at contact@animemovieguide.com *protected email* I've spent more time than I care to think about watching anime movies in my life thus far.
Filmography 2010: 270 movies mixed into one 6 min video
Neurosonics Audiomedical Labs Inc. on Vimeo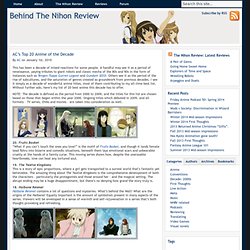 This has been a decade of mixed reactions for some people. A handful may see it as a period of renaissance, paying tributes to giant robots and classic mecha of the 80s and 90s in the form of instances such as Tengen-Toppa Gurren Lagann and Gundam SEED.
AC's Top 20 Anime of the Decade » Behind The Nihon Review
Inspiring Creative Process Videos