Consumer Behaviour
Advertising: Its business culture and careers - Chapter 9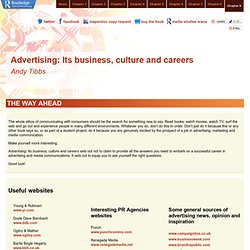 The whole ethos of communicating with consumers should be the search for something new to say. Read books, watch movies, watch TV , surf the web and go out and experience people in many different environments. Whatever you do, don't do this to order.
The Sneaky Psychology Of Advertising
AdSense program policies - AdSense Help
Publishers that agree to the online AdSense Terms and Conditions are required to adhere to the following policies, so please read them carefully. If you fail to comply with these policies without permission from Google, we reserve the right to disable ad serving to your site and/or disable your AdSense account at any time.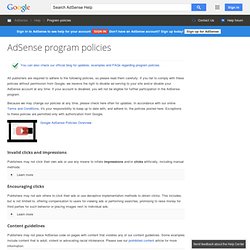 Scribd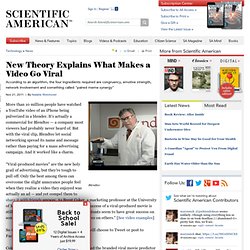 Technology :: News :: November 21, 2011 :: :: Email :: Print
New Theory Explains What Makes a Video Go Viral
Research for Strategic Advertising and Marketing
Ads Best Practices
Stuart Hall- Key Concepts
Psychology of Consumer Behaviour
Psychology And Advertising