Photography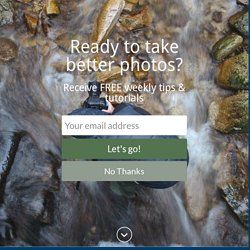 A Post By: Darren Rowse How do you take Portraits that have the 'Wow' factor? Today and tomorrow I want to talk about taking Portraits that are a little out of the box. You see it's all very well and good to have a portrait that follows all the rules – but it hit me as I was surfing on Flickr today that often the most striking portraits are those that break all the rules. I want to look at some ways to break out of the mold and take striking portraits by breaking (or at least bending) the rules and adding a little randomness into your portrait photography. I'll share ten of these tips today and a further ten tomorrow (update: you can see the 2nd part here).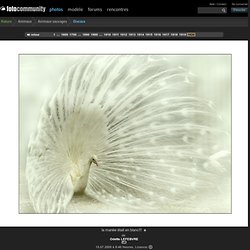 la mariée était en blanc!!! - Image de Nature - Photographie (17817288)
Ceci est une fonction de paiement. fermer [x] Les membres payants peuvent, dès 4€, utiliser toutes les fonctions de fotocommunity.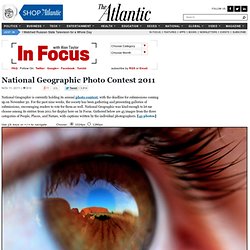 National Geographic is currently holding its annual photo contest, with the deadline for submissions coming up on November 30. For the past nine weeks, the society has been gathering and presenting galleries of submissions, encouraging readers to vote for them as well. National Geographic was kind enough to let me choose among its entries from 2011 for display here on In Focus. Gathered below are 45 images from the three categories of People, Places, and Nature, with captions written by the individual photographers. [45 photos]
141942_1176978221_medium.jpg 553×738 pixels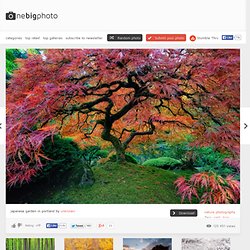 Random photo Submit your photo Stumble Thru nature photography Tags:
Japanese Garden Images - Images | Asia Images
ss1450.jpg 1,200×776 pixels