Book Pages 0f Newspapers/Magazines/Journals
Europrogocontestovision
天南杂志
From Deadspin's unmasking of the Manti Teo hoax to Ariel Levy's harrowing account of losing her baby in Mongolia to Stephen Rodrick's poignant portrait of Lindsay Lohan on set, The Daily Beast picks the best long-form journalism of the year. The Lonely Quiet After Newtown Eli Saslow, The Washington Post, June 8 Six months later, the massacre in Newtown, Connecticut, fades into the past, and the parents left behind try to make the country remember.Thanksgiving in Mongolia Ariel Levy, The New Yorker, November 18 A journalist's harrowing, heartbreaking story of her miscarriage while on assignment in a remote corner of Asia.On Smarm Tom Scocca, Gawker, December 5 From literature to politics, smarm—an insistence on civility, a finger-wagging disapproval of negativity—is doing its best to keep the cultural elite insulated from criticism.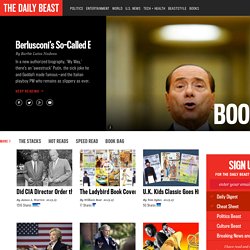 Tattered Cover Read & Feed
Welcome to the Reading Room
Books: Book Reviews, News, Stores, Events & More
Books: Book Reviews, News, Stores, Events & More
The Star Online: Lifestyle
Chimurenga, a pan-African English-language journal, depicts the continent's horrors, sometimes from very close... I once had coffee in Cape Town with a Cameroonian named Ntone Edjabe. He ran an English-language journal called Chimurenga, but what I remembered from our chat were his vignettes of Lagos (where he'd studied) and Johannesburg (where he went next).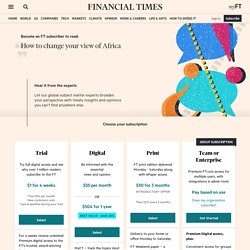 How to change your view of Africa