Book Pages 0f Newspapers/Magazines/Journals
Europrogocontestovision
Quæ populis Mahumeda suis praeceperat olim Servanda æternum officia; et quo more, quotannis, Quo studio, variis diversæ e partibus orbis Inter se coeant gentes, opulentaque Meccæ Delubra, et celebri stipent penetralia pompa, Expediam; quæ tanta adeo per sæcula perstet Relligio in seros longum deducta nepotes. Non etenim leve nomen habes, quae cara Prophetae, Quae patria, imperiique audis sanctissima sedes, Obluctata diu quamvis, atque ausa nefandis 10 Ipsum odiis vexare, adversaque bella movere, Mox reducem primis cumulabas, Mecca, triumphis. Quinetiam, ni vana fides, tibi rnaximus hospes Successit, profugus patriam cum numine fausto Linqueret Abramus, tuaque inter mesnia fertur Ipse aras posuisse novas, purisque litasse Ritibus, et magno cultum instaurasse Jehovae. Ergo te sanctam ante alias, te rite colendam Praestabat, regnique sui Mahumeda jubebat Esse caput.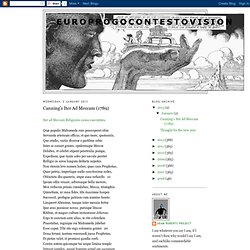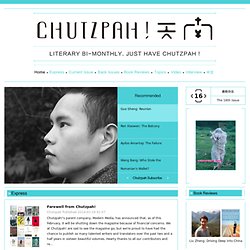 天南杂志
Farewell from Chutzpah! Chutzpah Published 2014-02-19 01:57 Chutzpah!'s parent company, Modern Media, has announced that, as of this February, it will be shutting down the magazine because of financial concerns.
Bettman/Corbis In 1985, Carol Leifer, who was discovered by David Letterman, became one of two female writers on 'Saturday Night Live,' but her time there wasn't easy, and it didn't end so well. Saturday Night Live premiered in 1975, while I was in college, and comedy would never be the same.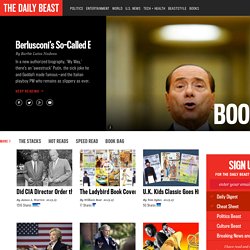 Tattered Cover Read & Feed
First Sentence: Laura Kasischke 'It had spent the winter there, waiting. Patiently.' Thank You for Having Me 'It felt important spiritually to go to weddings: to give balance to the wakes and memorial services.' Interview: Catherine Lacey 'It's uncomfortable, at times, to be alive, so I see no reason why a voice in fiction shouldn't be also.'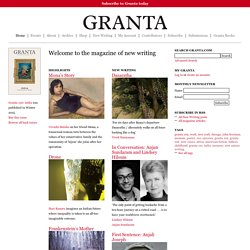 Welcome to the Reading Room
Books: Book Reviews, News, Stores, Events & More
Twitter Filmmaker David Cronenberg on the similarities between his 1986 film, "The Fly," and Kafka's "The Metamorphosis": http://t.co/zYYo8K7CmP. Follow Us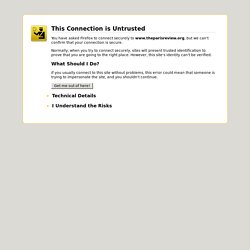 Books: Book Reviews, News, Stores, Events & More
The Star Online: Lifestyle
Chimurenga, a pan-African English-language journal, depicts the continent's horrors, sometimes from very close... I once had coffee in Cape Town with a Cameroonian named Ntone Edjabe. He ran an English-language journal called Chimurenga, but what I remembered from our chat were his vignettes of Lagos (where he'd studied) and Johannesburg (where he went next).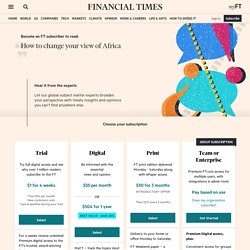 How to change your view of Africa