Dessert
Icings Recipes at Bake Decorate Celebrate! - Aurora. Fried Ice Cream. I've been astounded at the whole concept of fried ice cream for quite some time.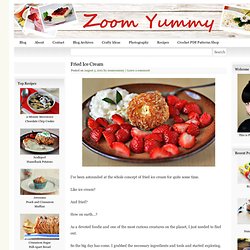 Like ice cream? And fried? How on earth…? As a devoted foodie and one of the most curious creatures on the planet, I just needed to find out. Fudge. It's really hard to believe that my first year as a freshman is over.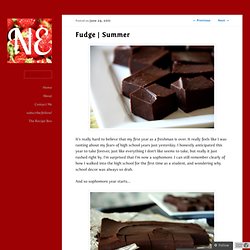 It really feels like I was ranting about my fears of high school years just yesterday. I honestly anticipated this year to take forever, just like everything I don't like seems to take, but really it just rushed right by. Cajeta Brownies (Mexican Dulce de leche Brownies) Snickerdoodle Cupcakes. Twix Cheesecakes – Gingerbread Bagels - Aurora. A Blast From the Past | The Pioneer Woman Cooks | Ree Drummond - Aurora.
I'm just finishing up the photos for my next recipe, but since we're entering into flowery, lovely springtime, I wanted to bring this quick and easy—and too precious for color TV—dessert idea from my archives.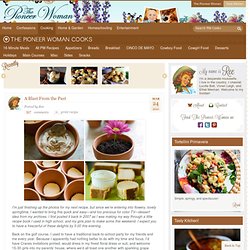 I first posted it back in 2007 as I was making my way through a little recipe book I used in high school, and my girls plan to make some this weekend. I expect you to have a freezerful of these delights by 5:00 this evening. Back on the golf course, I used to have a traditional back-to-school party for my friends and me every year. Because I apparently had nothing better to do with my time and focus, I'd have Cranes invitations printed, would dress in my finest floral dress or suit, and welcome 15-30 girls into my parents' house, where we'd all toast one another with sparkling grape juice and feast on chicken salad with dill and baked brie and things like that. Cinnamon Sugar Pull-Apart Bread. I'm sorry.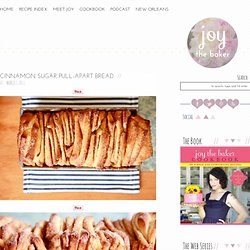 I know it's Monday morning and you probably came here for some pretty pictures of food that you could glance at, and then move on with your day… and here I go thrusting warm, soft cinnamon sugar bread in your face. It's not fair. Fried Ice Cream. I'm sure you are thinking about Cinco de Mayo this very minute.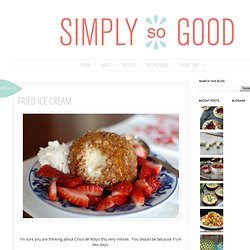 You should be because it's in two days. We look for any excuse to celebrate. We look for any excuse to celebrate with food.
---