Design
Free Vectors, Royalty-Free Vector Art, Vector Graphics & Clipart - Page 4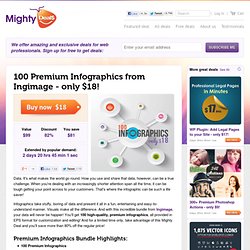 100 Premium Infographics from Ingimage - only $18
Data. It's what makes the world go round. How you use and share that data, however, can be a true challenge. When you're dealing with an increasingly shorter attention span all the time, it can be tough getting your point across to your customers.
Interactive clickable Premium Resume CV Set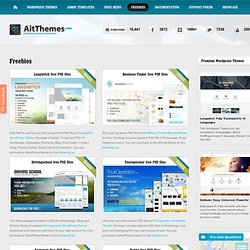 Freebies Download | Free PSD Graphics | AIT Themes
Feel free to use for your own project this PSD files of Langwitch WordPress Theme. Package includes 10 layered PSD of Homepage, Subpages, Elements, Blog, Post Detail, Contact, Shop, Product Detail, Shop Cart and Checkout . You can purchase a WordPress theme on the following url. We're giving away PSD file of WordPress Theme Businessfinder for free.
Bemio
GraphicRiver Tablet 30 Pages Minimal Magazine » Scriptgates | Download Full Nulled Scripts
Creative Software Guide
InDesign tutorial: Create an interactive magazine for the iPad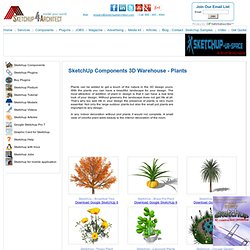 SketchUp Components 3D Warehouse - Plants
That's why we add the section of plants in the SketchUp components 3D Warehouse. We can understand that how many varieties of plans are needed to complete a landscape design. Here you not only get green plants but also get the readymade garden here. I this green repository you find various categories of plants like: Broadleaf Tree, Brass Pot Plant, Island Palm, Poppy Plant, Carnivore Plants, Circular Garden, Eucalyptus Plant, Grass Plant, Grown Plant, Poly Plant, Queen Palm, Tall Oak and many other plants.
SketchUp Components 3D Warehouse - Plants
V-Ray Tutorials - Learn V-Ray - vray.us
Sansation Font
Sansation is freeware - anyhow a PayPal donation is very much appreciated! So if you want to use it commercial, please consider the work behind this font ;) Sansation 1.3 features: • more than 500 glyphs • advanced language support (including Cyrillic and Greek) • ligatures • oldstyle figures • alternates (such as a usual lowercase k) • real italics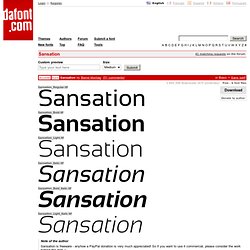 Graphics - Summer Party Flyer 2581165 | GraphicRiver - Downloads - Tanjung
Kriesi's Portfolio
1979 WordPress Themes and Site Templates - BigBang
SCRN - Responsive single page portfolio Preview
MBMedia Theme Preview
New features Meet the new inbox New customizable tabs put you back in control so that you can see what's new at a glance and decide which emails you want to read and when. More about the new inbox Talk across devices Hangouts bring conversations to life with photos, emoji, and even group video calls for free.
Reset your password in Pearltrees - sibekin - Gmail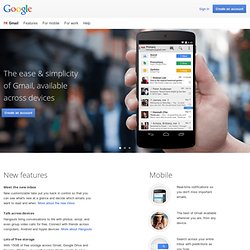 qian | Projets
arun jolly on the Behance Network
Portfolio | creartix design studio
www.jakubsodomka.com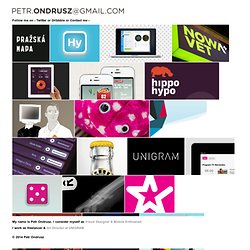 My name is Petr Ondrusz. I consider myself as Visual Designer & Mobile Enthusiast I work as freelancer & Art Director at UNIGRAM
Petr Ondrusz – I am Interface and UX Designer
Kasper Laigaard on the Behance Network
Steve Fraschini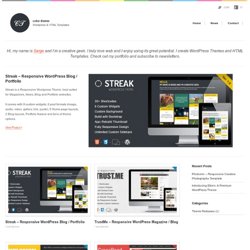 Color-Theme.com
Crumble – Responsive Blog/Magazine WordPress Theme CrumbleMagazine is a Wordpress Theme, best suited for Magazines, News and Blogs. It comes with 24 awesome widgets and 8 widget areas, built-in review system and 4 post formats (image, audio, video & gallerie) and tons of theme options. It's developed on the Skeleton — beautifull boilerplate for responsive development so it look beautiful at any size, be it a 17" laptop screen or an iPad, iPhone. View Project >
crislabno.com
1910 Design & Communication
Paulo Granozio Chanquet on the Behance Network
Showcase & Discover Creative Work Sign Up For Free Hiring Talent? Post a Job
Dezup - Agence interactive | Création de site internet Bourgoin-Jallieu, Lyon, l'isle d'abeau
dsdesign | dustin streeck | Kommunikationsdesign
Портфолио | barabei.net - для тех кто понимает
Jelio Dimitrov - Arsek online portoflio
NJ Quality Studios
AIPO - Paweł Opozda
Ortografika - studio graficzne - Łódź. Strony internetowe, identyfikacja wizualna, prezentacje multimedialne.
Michał Leonczuk | Graphic Designer
Norbert Mierzwa: Tworzenie stron www, projektowanie stron internetowych Szczecin
Logo, website and application icons design for AngryFile, new online backup software brand.Web Design, Branding, Icon Design2011 MTVN HD ConceptGraphic Design, Television, Typography2012 A set of cans, designed for Publicis Poland / Coca-Cola, for Coca-Cola Cup 2009 EventGraphic Design, Icon Design, Packaging2010 Logo, illustration and cover concept for Motogen SELECT, premium motorcycle gear catalogue, including augmented reality content.Branding, Design, Illustration2012 Hönne, CI and packaging proposal.Branding, Design, Packaging2010 selected logos and logotypes [2004 - 2010]Branding, Typography2010 GoBeez is the polish funding platform allowing the community to support the creative ideas and projects. Imagine that you turn your business, art, music, design or publishing idea into reality thanks to people who support it. You publish your project and give the crowd a possibility to take part in it.
Redkroft - branding, corporate identity, logo, webdesign, packaging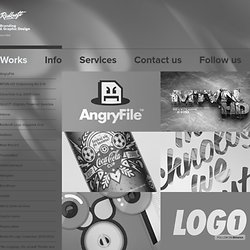 deform.in
CREOSOUL - Martin Suster Portfolio
Arts & Design
Explore
Premium PSD Graphics ⎢ PremiumPsd.com
Become a member of PremiumPSD and get unlimited access to our motherload of awesome graphics. Choose between hundreds of icons, web templates, app designs and much more for your next client project. "Thank You So Much! These files are awesome. Way better than what I expected. I am extremely happy with my purchase.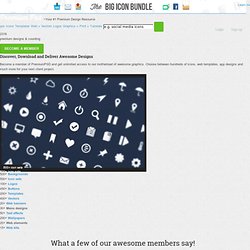 Copy of Random RSS thru Flickr++
Denis Olenik : Corporate and Brand Identity Services
Toggle navigation What are you working on? Dribbble is show and tell for designers. Learn more Sign up
See All Works / scroll down 10 Projects
DigitalParkº / Serkan Bayburtlu. Interactive Art Director.
Vladimir Kudinov Design Portfolio
Futurico UI Pro is the world's biggest user interface elements pack. It contains more than 200 web design elements that can be used in any project no matter the style or the concept. The pack contains a set of elements added in one extraordinary collection and the good thing is that you can use them for any design or application. All the elements from this pack are editable and available in PSD (fully layered), hence they can be easily integrated in any concept or design.
Websites
JasperJanssen.com
Francisco Andriani on the Behance Network
Rene Bieder on the Behance Network
Portfolio of Maciej Mach
oberhaeuser.info | Martin Oberhäuser | award-winning information- and interfacedesigner