Physics
Physicist Writes Mathematical Study to Avoid Traffic Ticket | Wired Science. By Katie Scott, Wired UK A physicist faced with a fine for running a stop sign has proved his innocence by publishing a mathematical paper, and has even won a prize for his efforts.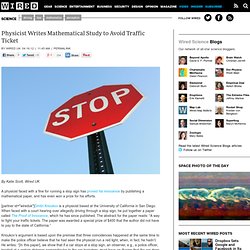 [partner id="wireduk"]Dmitri Krioukov is a physicist based at the University of California in San Diego. When faced with a court hearing over allegedly driving through a stop sign, he put together a paper called The Proof of Innocence, which he has since published. The abstract for the paper reads: "A way to fight your traffic tickets. Relativity Explained in a Nutshell - Global One TV - StumbleUpon. Einstein for Everyone - StumbleUpon.
Einstein for Everyone Nullarbor Press 2007revisions 2008, 2010, 2011, 2012, 2013 Copyright 2007, 2008, 2010, 2011, 2012 John D.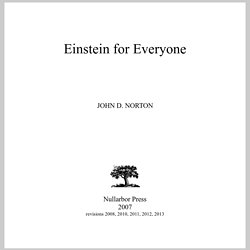 Norton Published by Nullarbor Press, 500 Fifth Avenue, Pittsburgh, Pennsylvania 15260 with offices in Liberty Ave., Pittsburgh, Pennsylvania, 15222. Freeware Pocket PC. Free Software and Game Downloads for Windows Mobile and Windows Phone 7. Physicists Slow Speed of Light - StumbleUpon. Physicists Slow Speed of Light By William J.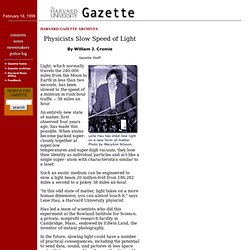 Cromie Gazette Staff Light, which normally travels the 240,000 miles from the Moon to Earth in less than two seconds, has been slowed to the speed of a minivan in rush-hour traffic -- 38 miles an hour. An entirely new state of matter, first observed four years ago, has made this possible.
---