Recipes
I love oatmeal cookies and I think they're perfect for the holiday season. They're very versatile; you can add almost any combination of things to them. I decided that toffee and white chocolate chips pair together really well, so I thought, why not throw them into some oatmeal cookies? The toffee melts a bit while it bakes, mixing in with the rich white chocolate chips and soft, chewy oatmeal cookie base, which has a hint of cinnamon and nutmeg. These cookies are absolutely heavenly, believe me!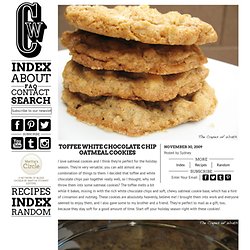 Toffee White Chocolate Chip Oatmeal Cookies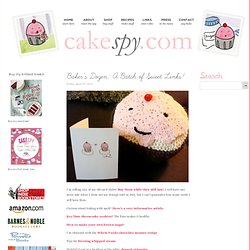 April showers bring May flowers. But let's not get all doom and gloom and April-is-the-cruelest month, OK? Because where there are rain showers, there is bound to be a rainbow or two.
Hi everyone! Hope you had a great weekend. Some of you may have gotten a preview of this post Friday morning….I hit the "publish" tab waaaaay too early So, you knew once I tried ice cream inside of cookies that I wasn't stopping there right?!!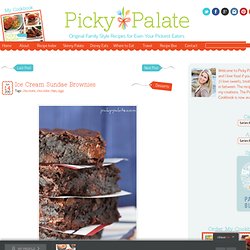 This time I decided to make it with those mini fruit flavored marshmallows. I had to sort them by colour first. I figured they would add a little bit of flavor to the fondant so I wouldn't have to add much flavoring oil.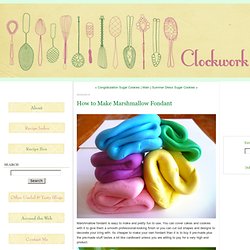 Vintage Teacup Sugar Cookies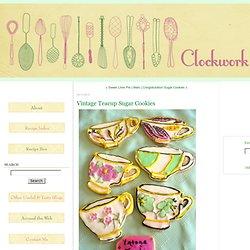 I love finding teacups in the thrift store by my house. Sadly, even though they are cheap I can't really justify buying all the ones I want because I only want to own as much as I can display and use. These vintage teacup inspired cookies are based on all the pretty cups I've had to leave behind. Cups like this one.. Or this one. Hope that you go to good homes pretty teacups!
Some variation of pasta with broccoli is usually our fall-back meal. You know, the meal you make when you a) are missing an ingredient for the meal you had planned to make, b) you are tired after a long day of work, or c) don't feel like cooking and it's this or calling the neighborhood pizza place. I am a creature of habit and could eat the same thing every day, but Justin likes a little variety. When I saw this recipe, I was intrigued by slow-cooking the broccoli, as well as putting breadcrumbs on pasta. I didn't think I would like the crunchiness on top, but it is now my new favorite pasta topper.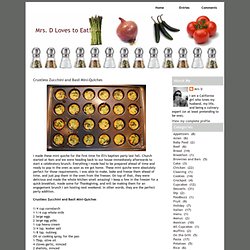 I came across a cookie when I visited Portland a couple years back. It was a crackle-edged puddle of chocolate with a texture that made me think of a collision between soft meringue and a fudgy brownie. I kid you not, love is not too strong a word to use here.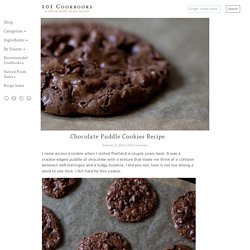 What if I told you that instead of buying bakery bread for four or five dollars a loaf, you could make delicious handmade bread whenever you wanted, at a fraction of the cost and it is so easy a kid could do it? Well, read on because this method of making artisan bread at home will change your life. You can make incredible bread without having to do all the usual time consuming tasks of breadmaking : no need to make a new batch of dough every time you want breadno need to proof yeastno need to make starters or prefermented doughno kneading! In the last few years, several methods for making easy no-knead bread doughs have crept up on the internet and gained popularity. Among the most popular have been Jim Leahy's No-Knead Bread and Jeff Hertzberg and Zoe Francois' Artisan Bread in Five Minutes a Day.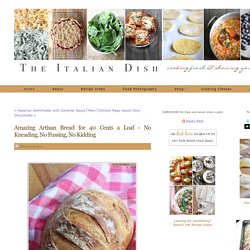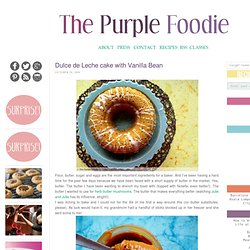 Dulce de Leche cake with Vanilla Bean
Flour, butter, sugar and eggs are the most important ingredients for a baker. And I've been having a hard time for the past few days because we have been faced with a short supply of butter in the market. Yes, butter. The butter I have been wanting to drench my toast with (topped with Nutella, even better!).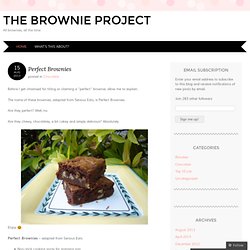 Summer is almost over……..school starts next week, and the days of hitting the ground with a running start at 5:00 a.m. will soon commence. It's crazy – where does the time go? I haven't posted anything since April – in fact, I think these are the first brownies I've baked since then. And quite frankly, that's almost shameful for a chocoholic such as myself…… So about these brownies – they're good.