Mockups & Wireframing Apps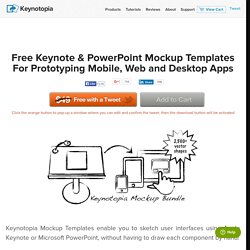 Click the orange button to pop-up a window where you can edit and confirm the tweet, then the download button will be activated Keynotopia Mockup Templates enable you to sketch user interfaces using Apple Keynote or Microsoft PowerPoint, without having to draw each component by hand! All components are hand-drawn vector shapes created from scratch in Keynote and PowerPoint, and can be edited and customized directly, without needing additional design tools.
Mockingbird is a tool for creating wireframes for your web site or web app, in the same vein as Axure or Balsamiq (read Alex's write-up in Design View #59).
Mocking Up with Mockingbird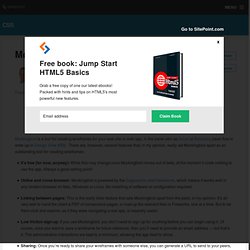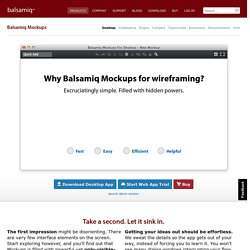 Take a second. Let it sink in. The first impression might be disorienting.
Visio - the interaction designer's nail gun (2nd edition)
Mocku.ps – Mock­up presentation and sharing made simple.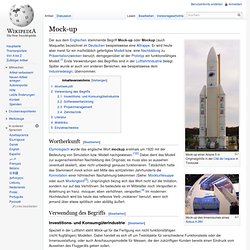 Mock-up
Wortherkunft[Bearbeiten]
In manufacturing and design, a mockup, or mock-up, is a scale or full-size model of a design or device, used for teaching, demonstration, design evaluation, promotion, and other purposes.
Mockup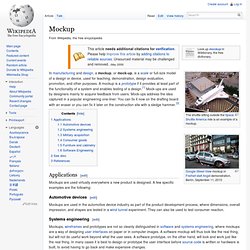 Der Ausdruck Wireframe wird in verschiedenen Bereichen der Informationstechnik verwendet. Terminus[Bearbeiten] Übersetzt bedeutet das englische Wort so viel wie "Drahtgerüst".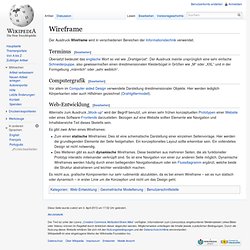 Wireframe
Perspective displayed in Wireframe representation of an architectural project
Wire-frame model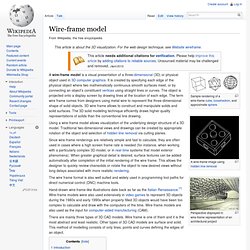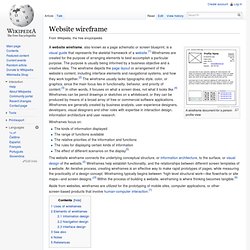 A wireframe document for a person profile view