Facts and information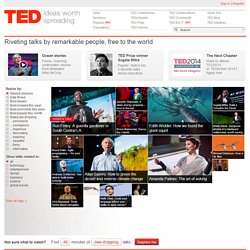 Melinda Gates and Bill Gates Why giving away our wealth has been the most satisfying thing we've done In 1993, Bill and Melinda Gates—then engaged—took a walk on a beach in Zanzibar, and made a bold decision on how they would make sure that their wealth from Microsoft went back into society.
About the WWW-VL: History Network WWW-VL History: Current Maintainers (being updated) Historians' Calendar: Meetings, Events and Exhibits of Interest to Historians United States History Chronological PeriodsAmerica Before the EuropeansDiscovery and Exploration 1492-1650 Colonial Era 1650-1765Boone & Crockett's AmericaRevolutionary Era 1765-1783Constitutional Era 1783-1800 Early National Period 1800-1830The Age of Jackson 1830-1855The Coming of the Civil War 1850-1860The American Civil War 1861-1865Reconstruction 1865-1876The Gilded Age, 1876-1900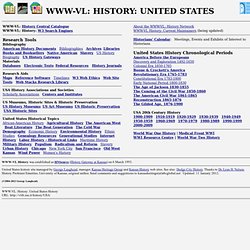 WWW-VL: History: United States History: US history: USA | W3 Virtual Library
Open Library is an open, editable library catalog, building towards a web page for every book ever published. More Just like Wikipedia, you can contribute new information or corrections to the catalog. You can browse by subject , author or lists members have created.