Google
Every day, around the world, we search. We want to find out more about our heroes, explore far-away destinations, or settle a dinner table dispute between friends. And sometimes we just search to find out how many calories are in an avocado. In our annual Year-End Zeitgeist ("spirit of the times"), we reflect on the people, places, and moments that captured the world's attention throughout the year. This year marks our most global Zeitgeist to date—with 1,000+ top 10 lists across categories like Trending People, Most-Searched Events and Top Trending Searches from 72 countries. As we get ready to turn the page to 2014, we invite you to take a global journey through the biggest moments from the past 12 months in our Year in Review video: It's perhaps unsurprising that the #1 trending search of 2013 was an international symbol of strength and peace: Nelson Mandela.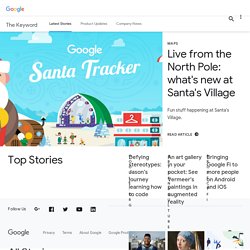 Using Google Public DNS
Configuring your network settings to use Google Public DNS When you use Google Public DNS, you are changing your DNS "switchboard" operator from your ISP to Google Public DNS. In most cases, the IP addresses used by your ISP's domain name servers are automatically set by your ISP via the Dynamic Host Configuration Protocol (DHCP). To use Google Public DNS, you need to explicitly change the DNS settings in your operating system or device to use the Google Public DNS IP addresses. The procedure for changing your DNS settings varies according to operating system and version (Windows, Mac or Linux) or the device (computer, phone, or router).
Google Maps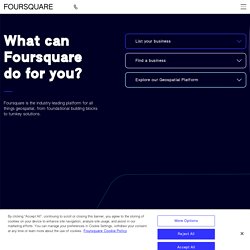 Foursquare I'm looking for... What's happening in Montreal? Let's explore nearby: "Jeffrey Finkelstein's ways with flour and water have won him cult-like baker's status but Hof Kelsten's lunch menu may be the sleeper hit of the year. Soulful soups and sandwiches all score."
Trends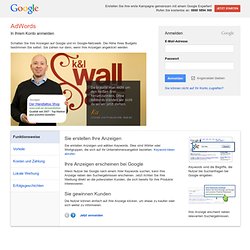 Willkommen bei AdWords
Keywords sind die Begriffe, die Nutzer bei Suchanfragen bei Google eingeben. Ihre Anzeige erscheint neben relevanten Suchergebnissen. Sie erstellen Ihre Anzeigen
Willkommen bei AdSense