Interesting
450 Free Movies Online: Great Classics, Indies, Noir, Westerns & More. Watch 675 movies free online.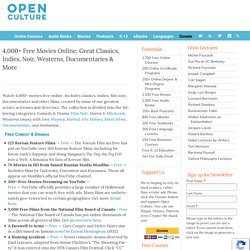 Includes classics, indies, film noir, documentaries and other films, created by some of our greatest actors, actresses and directors. The collection features films by Alfred Hitchcock, Orson Welles, Fritz Lang, Andrei Tarkovksy, John Huston, plus some early short films by Tarantino, Kubrick and Truffaut. You will also find masterful performances by Humphrey Bogart, Laurence Olivier, Audrey Hepburn, Edward G. SUSAN KARE ICONS ART BOOK | Susan Kare Prints. About the Susan Kare ICONS book This book provides a curated look at 80 of Susan Kare's favorite icons created between 1983 and 2011.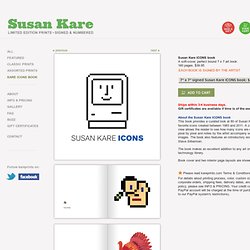 A zoomed-in view allows the reader to see how many icons are crafted pixel by pixel and notes by the artist accompany selected images. The book also features an introductory essay by Steve Silberman. The book makes an excellent addition to any art or technology library.
---