Fashion
urban tease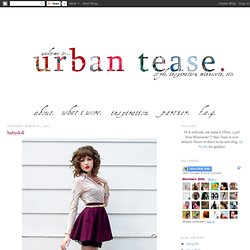 Minnesota's spring weather is one of the biggest bothers in the world. Some days it will be 52°F and absolutely lovely. The next day it will be below freezing and 6 inches of snow!
Le Blog de Sushi
A few months ago I participated in a Clearasil campaign where I blogged about a day in my life and tested out the Clearasil Daily Clear Vitamins & Extracts Scrub and Clearasil Daily Clear Vitamins & Extracts Wash. The last part of the campaign, an ebook featuring tips on how to feel confident and look good, has now also been completed! The Clearasil Look Good Feel Good ebook features tips from myself and fourteen other Australian bloggers on how to stay positive and confident throughout the day no matter what life throws at you! Tip #1 My tip to looking good is to find a great foundation that matches your skin tone, allowing you to stay confident on problem skin days. I recommend a mineral powder foundation such as Everyday Minerals as it gives good coverage while looking natural and won't clog pores. Tip #2 My tip to feeling good is to find an exercise you really enjoy and do it regularly.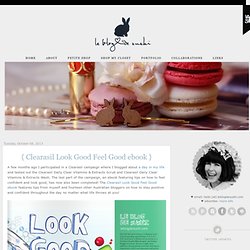 AModelRecommends's Channel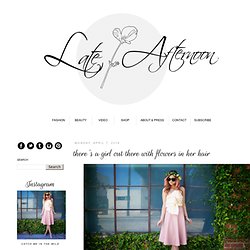 Easy breezy brunch of roasted asparagus dipped into a soft boiled egg with a side of roasted cherry tomatoes. Ingredients: Asparagus Cherry tomatoes
I am a low maintenance kinda girl, usually I wash my face and leave the house. And although I'm no longer a teen, I do get the occasional super annoying teen-like-o-m-g-social-suicide-zits, so a good scrub is essential for me. I was delighted when Clearasil sent me a few of their new products to try. The Refreshing Superfruit Scrub (as shown above) was my favorite. It's got a delightful smell of raspberries and hasn't over dried my skin after a few days of use, score!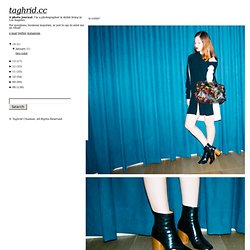 taghrid.cc
STEP 1: Okay, it's selfie time. You're bored, you don't really know what to do. Best you're somewhere where nobody isn't really watching you.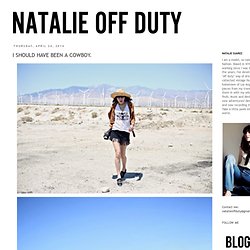 Friday, April 4, 2014 On the Street……Sixteenth St., New York Yes, it's still that cold in New York! I love how the b&w of the image places the focus on the texture of these two beautiful coats! (the people seem to be beautiful too) Thursday, April 3, 2014