Fashion
Urban tease. Minnesota's spring weather is one of the biggest bothers in the world.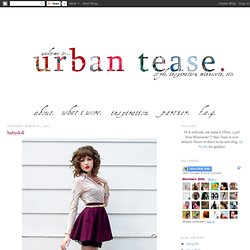 Some days it will be 52°F and absolutely lovely. The next day it will be below freezing and 6 inches of snow! Le Blog de Sushi. AModelRecommends's Channel. After thirteen years as a model there aren't many things, fashion and beauty-wise, that still surprise me.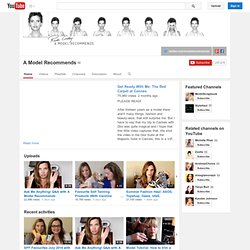 But I have to say that my trip to Cannes with Dior was quite magical and I hope that this little video captures that. We shot the video in the Dior Suite at the Majestic hotel in Cannes; this is a VIP suite where actors and stars are taken to be prepared for the red carpet. I had my hair and makeup and nails done in the suite and then wore Dior couture to walk the red carpet. It was quite amazing and I hope to do it all again one day!
The People's Fashion Destination. Pandora » Late Afternoon. Taghrid.cc. Vanessa Jackman. Natalie Off Duty. The Sartorialist. — Cupcakes and Cashmere. Song of Style.
---