Writing
National Novel Writing Month. National Novel Writing Month November 1-30•The world needs your novel.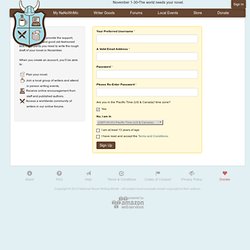 Welcome, Writer! 100 Most beautiful words in the English language* CALL FOR SUBMISSIONS. -- Call For Submissions -- Gulf Coast Writers Association (GCWA) seeks submissions for a sixth print anthology.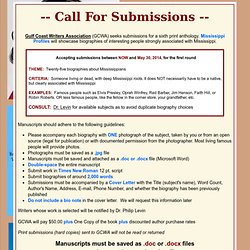 Mississippi Profiles will showcase biographies of interesting people strongly associated with Mississippi. Manuscripts should adhere to the following guidelines: 80 Journal Writing Prompts | TomSlatin.com. How to Write Harry Potter Fanfiction. DemonEmpress666. Victoria Brew. Hello everyone!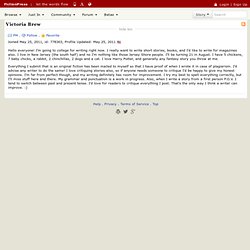 I'm going to college for writing right now. I really want to write short stories, books, and I'd like to write for magazines also. I live in New Jersey (the south half) and no I'm nothing like those Jersey Shore people. Account :: FicWad: fresh-picked original and fan fiction.
---