Ebooks
Bienvenue sur LivresQuébécois.com!
Book Troupe social EPUB reader for iPhone, iPad, Android, and more!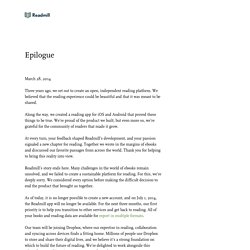 A thoughtfully designed reading experience for your phone It's just about the text on the screen, nothing else. With elegant typography, night reading mode and easy brightness adjustment this is the most comfortable reading experience around. Highlight and share your favorite passages Highlight and comment on passages as you read, and share them with friends and followers. Start discussions with other readers without ever leaving the book.
Books have a big future
Library Genesis
Resources - Project PM
[ edit ] Emails [ edit ] HBGary Email viewer portals are still available at anonamegame.com , coresec.de and cryptologic.tk , though if you are planning on doing anything more than cursory research you should download the emails ( Torrent #1 , Torrent #2 ) and import them into a dedicated mail client such as Thunderbird, where you can search them. Email is web-searchable @ anonleaks.ch Nope. - Papers ۞ 07:11, 8 March 2012 (CET)
Note: I'll be donating 10% of proceeds to support kids programming events. Check out some early feedback from readers. Modern software development is a game of ever-increasing frequency of change.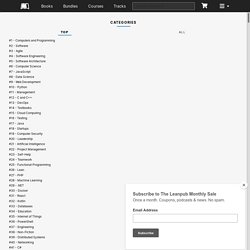 Bookworm
The suburb of Saffron Park lay on the sunset side of London, as red and ragged as a cloud of sunset. It was built of a bright brick throughout; its sky-line was fantastic, and even its ground plan was wild. It had been the outburst of a speculative builder, faintly tinged with art, who called its architecture sometimes Elizabethan and sometimes Queen Anne, apparently under the impression that the two sovereigns were identical. It was described with some justice as an artistic colony, though it never in any definable way produced any art. But although its pretensions to be an intellectual centre were a little vague, its pretensions to be a pleasant place were quite indisputable. The stranger who looked for the first time at the quaint red houses could only think how very oddly shaped the people must be who could fit in to them.