New-Zealand-archives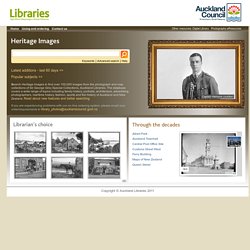 Heritage Images - Homepage - Auckland Libraries
Latest additions - last 60 days >> Popular subjects >> S earch Heritage Images to find over 100,000 images from the photograph and map collections of Sir George Grey Special Collections, Auckland Libraries. The database covers a wide range of topics including family history, portraits, architecture, advertising, photographers, maritime history, fashion, sports and the history of Auckland and New Zealand. Read about new features and better searching .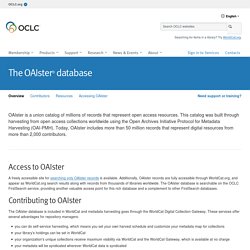 Access to OAIster A freely-accessible site for searching only OAIster records is available at http://oaister.worldcat.org/ . Additionally, OAIster records are fully accessible through WorldCat.org, and will be included in WorldCat.org search results along with records from thousands of libraries worldwide. They will also continue to be available on the OCLC FirstSearch service to Base Package subscribers, providing another valuable access point for this rich database and a complement to other FirstSearch databases.
National Library NZ on The Commons' Photostream
The Community Archive
To use this page, click on any image. In most browsers this will display the image on its own against a darkened background, along with a description of the image. Hovering over the image will activate next and previous tabs to allow you to move through the other images. Can you help us?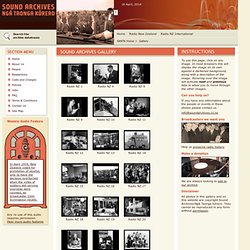 Sound Archives/Nga Taonga Korero Gallery
Powerhouse Museum Collection's Photostream on flickr.url
National Library of New Zealand's Photostream on flickr
Aotearoa People's Network Picasa Web Albums
pictureAnnArbor Welcome to pictureAnnArbor! You can now sign up to submit your own photos online to your own album inside pictureAnnArbor! Just log in to your aadl.org account, then fill out this form and an album will be created for you.
pictureAnnArbor Ann Arbor District Library
Archives New Zealand. Te Rua Mahara o te Kāwanatanga
Archivists' Toolkit For archivists by archivists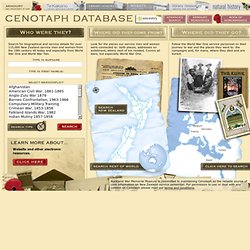 The cornerstone of our military information system is Cenotaph , a biographical database of New Zealanders who have served in the military. Cenotaph started in 1998 primarily as a roll of honour of those who died as a result of war service. Now it includes many personnel who have died since war service.
Cenotaph database - Auckland Museum New Zealand
National Preservation Office
Retrospective, A look back at the last 21 Special Collections exhibitions, University of Otago Library, Dunedin, New Zealand
Special Collections is a rich source of information, supporting the research needs of staff and students of the University of Otago. Comprising the de Beer Collection, Brasch Collection, Shoults Collection, Post-1800 Stack Collection, Hogg Collection, McGlashan Collection, Mellor Collection, and Pulp Fiction Collection, it is both the main and supplementary source of material for 4 exhibitions every year.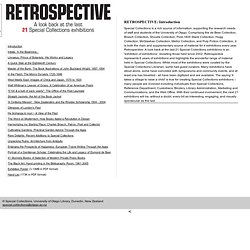 Niupepa Maori Newspapers
The New Zealand Digital Library Project Greenstone is a semi-precious stone that (like this software) is sourced in New Zealand. In traditional Maori society it was the most highly prized and sought after of all substances.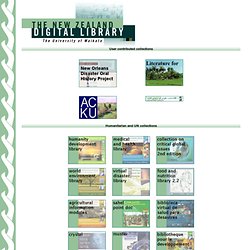 Archives New Zealand Treaty of Waitangi Exhibitions
Ranfurly Collection