Photography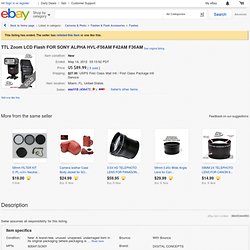 TTL Zoom LCD Flash FOR SONY ALPHA HVL-F56AM F42AM F36AM
Place bid Review and confirm your bid Bid confirmation d h m
Have a new camera or are ready to dust of the old one?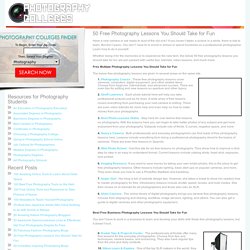 YONGNUO YN-560 Flash Speedlite for S ony a950 a900 a850 a700 a580 a560 a550 a500
AF TTL BOUNCE FLASH SONY ALPHA A290 A55 A390 A33 A55 DSLR-A100 A350X A300 A200
Place bid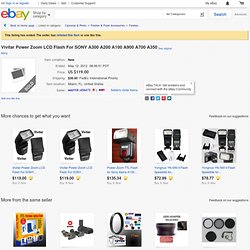 Vivitar Power Zoom LCD Flash For SONY A300 A200 A100 A900 A700 A350
Vivitar Power Zoom Flash DSLR AF Flash Series 1 with LCD DISPLAY Dedicated Flash for SONY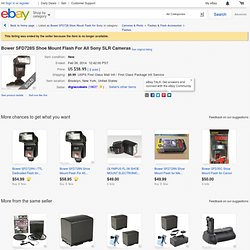 d h m
Bower SFD728S Shoe Mount Flash For All Sony SLR Cameras 636980504360
TTL LCD GN 42 FLASH FOR SONY ALPHA a700 a900 a350 a300 a200 a100 a590 a390
Place bid Review and confirm your bid Bid confirmation d h m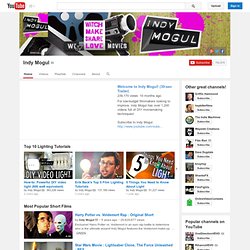 Welcome to YouTube! The location filter shows you popular videos from the selected country or region on lists like Most Viewed and in search results.To change your location filter, please use the links in the footer at the bottom of the page. Click "OK" to accept this setting, or click "Cancel" to set your location filter to "Worldwide".