Modern development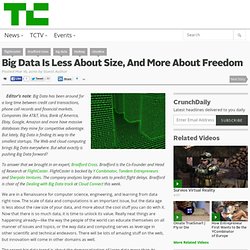 Editor's note: Big Data has been around for a long time between credit card transactions, phone call records and financial markets. Companies like AT&T, Visa, Bank of America, Ebay, Google, Amazon and more have massive databases they mine for competitive advantage.
Big Data Is Less About Size, And More About Freedom
Apps for Healthy Kids
John Doerr: The Next Big Thing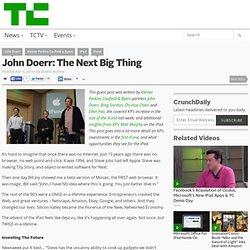 This guest post was written by Kleiner Perkins Caufield & Byers partners John Doerr, Bing Gordon, Chi-Hua Chien and Ellen Pao.
SproutCore Blog