Modern development
Play framework ★ Home. Facebook Developers. Big Data Is Less About Size, And More About Freedom. Editor's note: Big Data has been around for a long time between credit card transactions, phone call records and financial markets.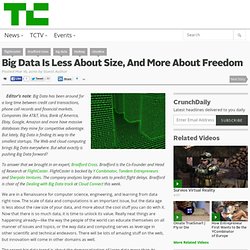 Companies like AT&T, Visa, Bank of America, Ebay, Google, Amazon and more have massive databases they mine for competitive advantage. But lately, Big Data is finding its way to the smallest startups. The Web and cloud computing brings Big Data everywhere. But what exactly is pushing Big Data forward? To answer that we brought in an expert, Bradford Cross. Twitter API Wiki / FrontPage. Apps for Healthy Kids. Google Code.
John Doerr: The Next Big Thing. This guest post was written by Kleiner Perkins Caufield & Byers partners John Doerr, Bing Gordon, Chi-Hua Chien and Ellen Pao.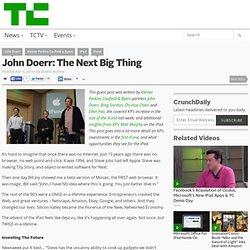 We covered KP's increase in the size of the iFund last week, and additional insights from KP's Matt Murphy on the iPad. This post goes into a lot more detail on KP's investments in the first iFund, and what opportunities they see for the iPad. It's hard to imagine that once there was no Internet. SproutCore Blog.
---