Vegetarian Sites
Spaghetti Squash Pad Thai. Happy spring!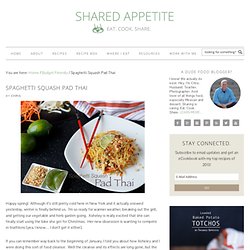 Although it's still pretty cold here in New York and it actually snowed yesterday, winter is finally behind us. I'm so ready for warmer weather, breaking out the grill, and getting our vegetable and herb garden going. Asheley is really excited that she can finally start using the bike she got for Christmas. Her new obsession is wanting to compete in triathlons (yea, I know… I don't get it either). If you can remember way back to the beginning of January, I told you about how Asheley and I were doing this sort of food cleanse.
Vegetarian Meal Plan. EatingWell's 28-day vegetarian diet meal plans are designed by our nutrition and culinary experts to offer delicious, nutritionally balanced meals for vegetarians.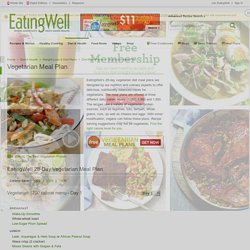 The meal plans are offered at 1200-calories, 1500-calories and 1800-calories. The recipes use a variety of vegetarian protein sources, such as legumes, tofu, tempeh, whole grains, nuts, as well as cheese and eggs. With minor modification, vegans can follow these plans. Recipe serving suggestions may not be vegetarian. Top 10 vegetarian mains. Twenty for Twenty: Vegetarian. Vegetarian Indian Recipies. Chef Priyanka. Chef Chloe. TasteSpotting. Making Love in the Kitchen. Vegetarian Party Recipes. Parties are opportunities to splurge and have a good time.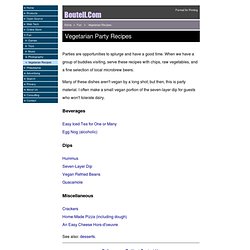 When we have a group of buddies visiting, serve these recipes with chips, raw vegetables, and a fine selection of local microbrew beers. Many of these dishes aren't vegan by a long shot; but then, this is party material. Chef in You - Making vegetarian and vegan recipes easy.
Great Vegetarian Recipes! Veggie.num.num. Healthful Pursuit. Green Kitchen Stories.
---