Vegetarian Sites
EatingWell's 28-day Vegetarian Meal Plan provides an overall healthy-eating program that meets the U.S. Dietary Guidelines for Americans at three different daily caloric levels: 1200, 1500 and 1800. These menus are packed with nutrient-rich foods, including whole grains, low-fat dairy and plenty of fresh fruits and vegetables. The recipes use a variety of vegetarian protein sources, such as legumes, tofu, tempeh, whole grains, nuts, as well as cheese and eggs. Each of the 28 days on the plan includes 5 to 8 EatingWell recipes that use common, everyday ingredients and are simple to prepare.
Vegetarian Meal Plan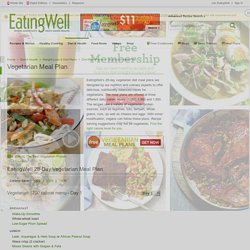 Vegetarian Indian Recipies
Chef Priyanka
Chef Chloe
The Veggie Transition Begins on Friday! Get Your Tutorial and Let's Get It On Veggie Style! Well I am plumb tuckered out after a weekend of shmoozing, smiling and making love sweet love with the general public who passed by my booth at this years Toronto Vegetarian Food Fair. I had a booth for the first time, did a little cooking demo and then surprise surprise found myself on a panel at the end of the day today discussing Vegan baking secrets.
Making Love in the Kitchen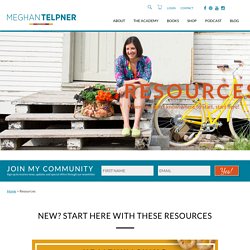 Vegetarian Party Recipes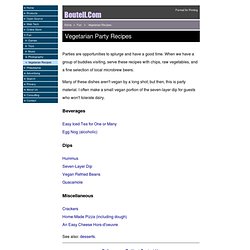 Parties are opportunities to splurge and have a good time. When we have a group of buddies visiting, serve these recipes with chips, raw vegetables, and a fine selection of local microbrew beers. Many of these dishes aren't vegan by a long shot; but then, this is party material.
Veggie Dream Girl