Pictures
Get flash to fully experience Pearltrees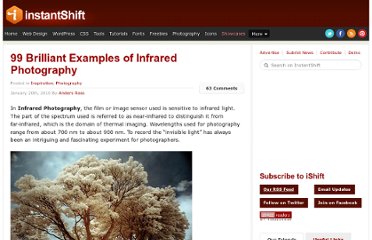 In Infrared Photography , the film or image sensor used is sensitive to infrared light.
Oct 26 2011 In photography , double exposure is a technique in which a piece of film is exposed twice, to two different images. The resulting photographic image shows the second image superimposed over the first.
Today we'd like to publish something completely different for a change.
National Geographic is once again holding their annual Photo Contest , with the deadline for submissions coming up on November 30th.