Technology / Software
Photo Editing Online That's Easy as Pie
Armies of Expensive Lawyers, Replaced by Cheaper Software
Searching for Patterns
Presenting the Best Tech Ideas of 2010
Download
Update, Dec. 17, 2010: Gawker Media's servers were hacked last weekend, potentially compromising the usernames and passwords of more than one million users. (You can use Slate's widget to check if your account was hacked.) Gawker has encouraged all of its users to change their passwords. Check out the piece below, originally published last year, for tips on how to create good passwords. When the Gawker data was exposed, a lot of people were shocked to see the high incidence of incredibly weak passwords like 123456, qwerty, and, well, password. I think something is being overlooked here: It's perfectly valid to use 123456 as your Gawker password, because you won't suffer any major consequences if someone gets into your Gawker commenting account.
Fix your terrible, insecure passwords in five minutes. - By Farhad Manjoo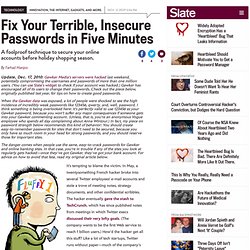 Mental Health Tests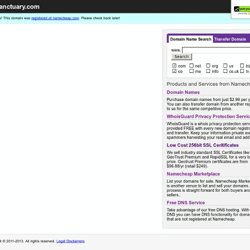 mhsanctuary.com Welcome! This domain was registered at namecheap.com .
AutoPager | Faster Web Browsing - Updated
has been successfully upgraded.
The Search Sidebar has been upgrade!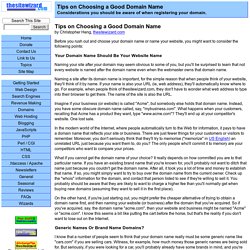 Tips on How to Choose a Good Domain Name for Your Website Or Business
Considerations you should be aware of when registering your domain. by Christopher Heng, thesitewizard.com Before you rush out and choose your domain name or name your website, you might want to consider the following points: Your Domain Name Should Be Your Website Name Naming your site after your domain may seem obvious to some of you, but you'll be surprised to learn that not every website is named after the domain name even when the webmaster owns that domain name. Naming a site after its domain name is important, for the simple reason that when people think of your website, they'll think of it by name.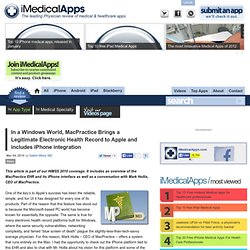 This article is part of our HIMSS 2010 coverage. It includes an overview of the MacPractice EHR and its iPhone interface as well as a conversation with Mark Hollis, CEO of MacPractice. One of the key's to Apple's success has been the reliable, simple, and fun UI it has designed for every one of its products. Part of the reason that this feature has stood out is because the Microsoft-based PC world has become known for essentially the opposite.
In a Windows World, MacPractice Brings the Electronic Health Record to Apple | iMedicalApps
Camera Genius for iPhone by CodeGoo
Online Diagram Editor - Try it Free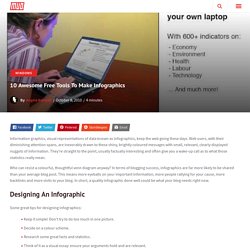 Who can resist a colourful, thoughtful venn diagram anyway? In terms of blogging success, infographics are far more likely to be shared than your average blog post. This means more eyeballs on your important information, more people rallying for your cause, more backlinks and more visits to your blog. In short, a quality infographic done well could be what your blog needs right now. Designing An Infographic