Space
Hubble's Most Mind Expanding Photos of the Universe. The just-turned-21 Hubble Space Telescope has spent its entire life taking photographs of such enormous, otherworldly things that words stop working.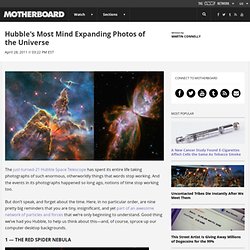 And the events in its photographs happened so long ago, notions of time stop working too. But don't speak, and forget about the time. Here, in no particular order, are nine pretty big reminders that you are tiny, insignificant, and yet part of an awesome network of particles and forces that we're only beginning to understand. Good thing we've had you Hubble, to help us think about this—and, of course, spruce up our computer desktop backgrounds. Earthlights2_dmsp_big.jpg (2400×1200)
Incredible Space Pics from ISS by NASA astronaut Wheelock. Go Discovery!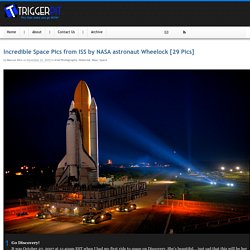 It was October 23, 2007 at 11:40am EST when I had my first ride to space on Discovery. She's beautiful… just sad that this will be her last voyage. Looking forward to climbing aboard the flight deck when Discovery arrives at the Space Station in November. (9-23-2010). 15 Mind-Blowing Featured Images by NASA. The NASA Goddard Space Flight Center is home to the United States' largest organization of combined scientists, engineers and technologists that build spacecraft, instruments and new technology to study the Earth, the sun, our solar system, and the universe.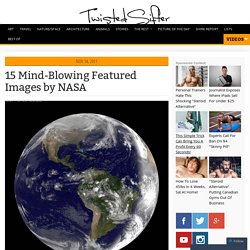 They are also home to some of the most amazing images, visualizations and videos NASA has to offer! Please do yourself a favour and check out their incredible Flickr page which has thousands of images with wonderfully detailed descriptions. Below is a collection of 15 mind-blowing featured images from NASA. Systemesolaire2.jpg (30000×1000)
---