Dog Photography
Bon Expose | Tim Flach - Dog photgraphy. Photographer tells story of doomed shelter dogs. Dog owner creates fun illustrations with his Bull Terrier. Grey Hound in winter coat. Aged Dogs. WWI medic with his dog. Gorgeous Collie. Perfect Spot. The Fine Art of Dogs. British photographer Tim Flach sees animals in a completely different way.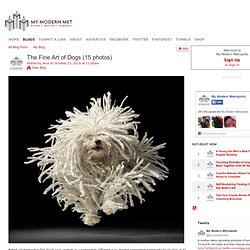 Having completed postgraduate studies at St. Martins School of Art London, Flach shoots stylized animal portraits that look more like fine art than framed shots of your puppy. Commercially trained as a professional photographer for over 25 years, Flach's conceptual style has been shaped by his background not just in photography but in, curiously, painted sculptures. Beautiful Bernese Mountain Dog. Doggy Ring Bearers. Anyone that's a dog owner knows – inclusion of your four-legged family member in your wedding is definitely a must!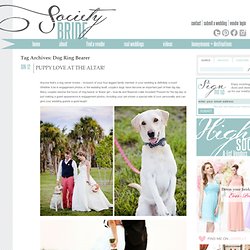 Whether it be in engagement photos or the wedding itself, couple's dogs have become an important part of their big day. Many couples bestow the honor of ring-bearer or flower girl – bow-tie and flowered collar included! Present for the big day or just making a guest appearance in engagement photos, including your pet shows a special side of your personality and can give your wedding guests a good laugh! Have a love affair with your pooch? Portraits of Dogs Least Likely to Be Adopted. A Boy and his Dog. Scenes from a doggie fashion show. Oh, the things dogs put up with.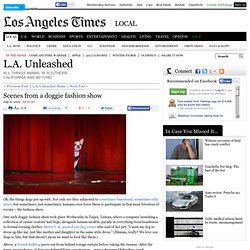 Not only are they subjected to sometimes-functional, sometimes-silly attire, but sometimes, just sometimes, humans even force them to participate in that most frivolous of events -- the fashion show. One such doggie fashion show took place Wednesday in Taipei, Taiwan, where a company launching a collection of canine couture had dogs, alongside human models, parade in everything from beachwear to formal evening clothes. Metro U.K. quoted one dog owner who said of her pet: "I want my dog to dress up like me, just like mother and daughter in the same style dress. " (Hmmm, really? We love our dogs to bits, but that doesn't mean we want to look like them.) Beautiful Dog. Gunnar Kaasen & Balto. Adorable Dog Portraits Filled with Personality. These cute, up-close dog portraits make me so happy!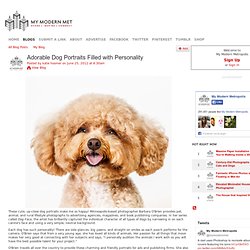 Minneapolis-based photographer Barbara O'Brien provides pet, animal, and rural lifestyle photographs to advertising agencies, magazines, and book publishing companies. In her series called Dog Face, the artist has brilliantly captured the individual character of all types of dogs by narrowing in on each canine's face and using a very simple, neutral background. Each dog has such personality! Underwater Dogs. A Soldier's Best Friend. Heartbreakingly Beautiful Portraits of Shelter Dogs. I came across Traer Scott's portraits of dogs living in American shelters and was immediately taken aback by the mix of emotions I felt.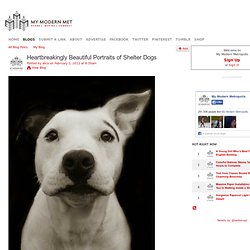 Look at these dogs' faces and you'll see what I mean. The Providence, Rhode Island-based photographer shoots up-close black and white portraits of shelter dogs, some of which found good homes while others were eventually euthanized. Portraits of Dogs as They Shake Off Water. 60 Fantastic Dog Photos. Dogs are of the first animals to be domesticated by man and over the years have become known as mans best friend for their loyalty and affection.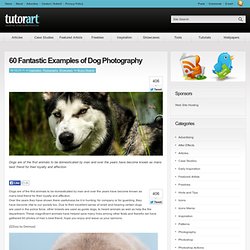 Dogs are of the first animals to be domesticated by man and over the years have become known as mans best friend for their loyalty and affection. Over the years they have shown there usefulness be it in hunting, for company or for guarding, they have become vital to our society too. Due to their excellent sense of smell and hearing certain dogs are used in the police force, other breeds are used as guide dogs, to heard animals as well as help the fire department. These magnificent animals have helped save many lives among other feats and therefor we have gathered 60 photos of man's best friend, hope you enjoy and leave us your opinions. A New Portrait Book on the Dogs of the Iditarod. A New Portrait Book on the Dogs of the Iditarod By Adventure Lab Ring A Fing.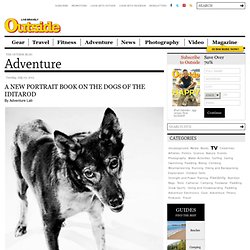 Photo: Albert Lewis When Albert Lewis saw the faces of the dogs waiting to start the 2012 Iditarod in Anchorage, Alaska, his thoughts about the sport of dogsledding shifted. Dog-shaming.
---