Recipes
Recipes | The Vegan Project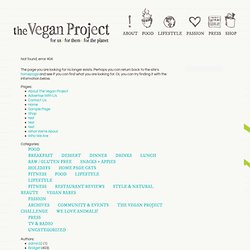 Recipes Coconut Flax Cookies – Dehydrated! I've been meaning to make sweet vegan treats in my dehydrator some time, and this recipe was a surprising success for a first – time trial.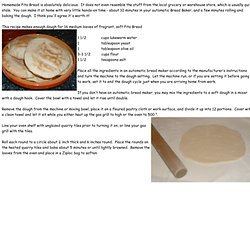 Homemade Pita Bread is absolutel
Homemade Pita Bread is absolutely delicious. It does not even resemble the stuff from the local grocery or warehouse store, which is usually quite stale. You can make it at home with very little hands-on time - about 10 minutes in your automatic Bread Baker, and a few minutes rolling and baking the dough.
21. Crunchy Chickpeas Cook a 15-ounce can drained chickpeas in an ovenproof skillet with 2 tablespoons olive oil and 1 teaspoon each cumin and smoked paprika, 2 minutes. Season with salt, then bake 20 minutes at 425 degrees F.
The Best Pizza Dough Recipe - Joanne Weir