Music, News Etc..
Classical on AccuRadio online radio
Is the current Lamborghini Gallardo (or better yet, Murcielago) not quite exclusive enough and/or fast for you? The 2013 Lamborghini Sesto Elemento may be your ticket, then! The Sesto Elemento made its debut at the 2010 Paris Auto Show. Its radical, even demonic appearance being the most striking feature, the car itself "tips" the scales at a relatively ultra-light 2,200 pounds (thanks to generous applications of carbon fiber), rendering it blisteringly faster and more nimble. Under the hood of the super sportscar lies a menacing 570hp V10 which–according to Lambo connoisseurs–blasts the automotive equivalent of a surface missile from 0-60 in a stupefying 2.5 seconds. But, as the wisdom of countless infomercials goes, act now because supplies are [definitely] limited!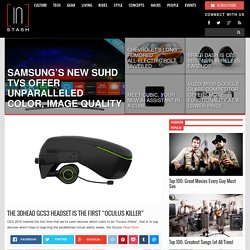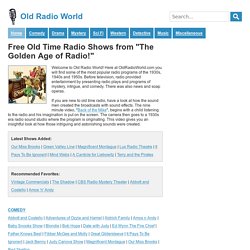 Free Old Time Radio Shows from "The Golden Age of Radio!" Welcome to OldRadioWorld.com! Here at OldRadioWorld.com you will find some of the most popular radio programs of the 1930s, 1940s and 1950s. Before television, radio provided entertainment by presenting radio plays and programs of mystery, intrigue, and comedy. Of course, news was present as were many soap operas. I have been a big fan of Old Time Radio over the years and my preferences for programs have evolved, but one thing still amazes me, the sound effects and how the sound men created them.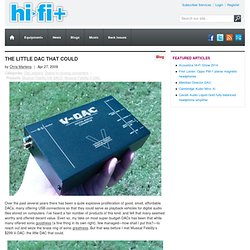 Over the past several years there has been a quite explosive proliferation of good, small, affordable DACs, many offering USB connections so that they could serve as playback vehicles for digital audio files stored on computers. I've heard a fair number of products of this kind, and felt that many seemed worthy and offered decent value. Even so, my take on most super-budget-DACs has been that while many offered sonic goodness (a fine thing in its own right), few managed—how shall I put this?—to reach out and seize the brass ring of sonic greatness.
The Little DAC That Could | AVguide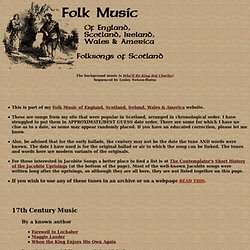 Folk Music of Scotland
This is part of my Folk Music of England, Scotland, Ireland, Wales & America website. These are songs from my site that were popular in Scotland, arranged in chronological order. I have struggled to put them in APPROXIMATE/BEST GUESS date order. There are some for which I have no clue as to a date, so some may appear randomly placed.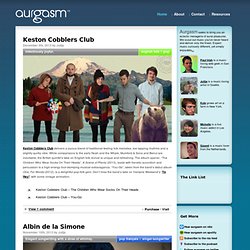 Keston Cobblers Club December 4th, 2013 by Julija english folk // pop