Interesting Marine Products
Sealift2 innovative floating dock system, hull cleaning and boat lifting
Sealift2 is the result of 30 years design, construction and operation of pneumatic dock systems and related services. The floating dock has been designed to lift yachts and motor boats at sea,allowing cleaning and other forms of below water line maintenance to be carried out quickly and efficiently. The docks combine speed, stability and low installation and operating costs, which enable boat owners to enjoy fast, cost effective and completely new cleaning and maintenance service. What we offer the boat owner and the marina operator Sealift2 docks are completely self contained, floating platforms, which do not require valauable water front land for boat maintenance and repairs. They are eco friendly as we collect all washoff from the cleaning operation and pass it through an onboard water treatment plant, which removes oils and dissolved metals, rendering it safe to discharge into the sea in full compliance with EU regulations on Urban Waste Water Treatment – Directive 9/271/EEC.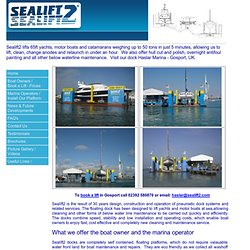 ACR and Artex Products - The Science of Survival | ACR ARTEX
Just Right Products
With an increasing demand for sustainable and renewable resources to help fight the effects of global warming we begin to look at products that produce positive outcomes for the environment. PushClean™ is a tablet product that is 3/4 inch in diameter. It is made of cellulose (bamboo tree) which is 100% natural. PushClean™ towelettes are kept dry in a self contained recyclable package until it is used. The wipe is a compressed natural bamboo woven cloth that is 10 " x 10.5" in size it does not contain any additives.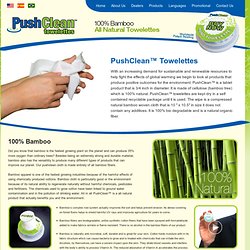 All Natural Towelettes Made from Bamboo
HotTug
Midwinter, a romantic trip at sunset, surrounded by water, steaming and relaxing with family and friends while sailing through the canals, or laughing with colleagues in ice cold lakes as you luxuriate in a warm bath. It's all possible with the HotTug! Don't just enjoy a hot tub in your backyard, enjoy it wherever you are, while the landscape changes around you! The HotTug is the world's first wood-fired hot tub that you can sail or tug(boat) that you can bathe in. Float down a river in the middle of winter, sipping a cold drink and soaking in the steaming hot water - a truly fantastic never-to-be-forgotten experience.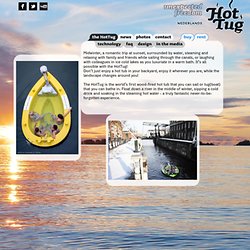 Creator of Brassé BBQ Name: Joshua BrasséOccupation: Industrial DesignerMember since: 2011/03/24 Founder and CEO of ideacious, Joshua has spent the last 10 years dedicated to figuring out a better path for ideas. He's a seasoned entrepreneur (likes to work) and industrial designer (likes to play). Ask him about ideation methodologies and applied play behaviour, conceptual design, user interaction, experience mapping, ping pong, and his slow-cooked rib recipe. Other products by Joshua Brassé
Element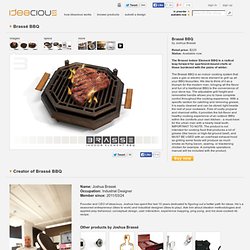 Submersible Range | Aqualuma Marine Lighting
Corrosion-proof and injection-moulded, the thru-hull underwater lights feature Aqualuma's patented polymer housing, the most sophisticated and strongest material available in underwater lighting. These lights are virtually unbreakable and have been pressure tested to 1300 feet below sea level. The real advantage of the Aqualuma thru-hull system is the ability to continually upgrade as LED technology advances. Many of Aqualuma's original customers have taken advantage of this service, to stay up-to-date with the latest in advancing technology. Marina / Dock Light Aqualuma's premium quality Dock Light is putting light into docks and marinas around the world.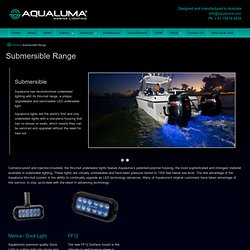 Description The main function of a logbook is to provide a logical framework for the recording of navigational and related information. Power Logbook is dedicated to all yachts and boats users. Easy way just two clicks - You can set Your current position, speed, course , and distance. You can set up Your daily cruises or passages. Finally You can send all by email to Your family or frineds.Thanks to the power LogBook You can really know how much fuel You get onboard, how many nautic Miles You have traveled, , and where You really are!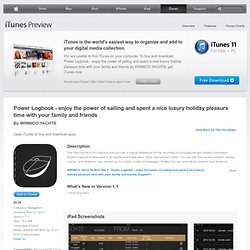 Power Logbook for iPad on the iTunes App Store
www.oilwind.fo/upload/03-16 gb-brugarvejl.pdf
Traditionally, stand-up paddle boarders have had to choose between stable, versatile solid boards and easy-to-transport inflatables. The Origami Paddler is a new option: a foldable paddle board that transports easily while giving you a solid platform to ride on. View all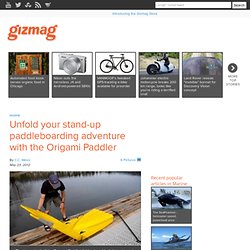 Unfold your stand-up paddleboarding adventure with the Origami Paddler
Flameless Candles - Battery Operated Candles - Electric Candles
mywayi.com
ION WORLDWIDE ION Air Pro
Login My Account Support 0 item in basket Checkout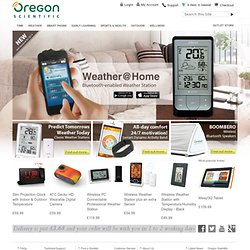 Innovative Livestyle & Consumer Electronics | Oregon Scientific
The Yacht Shop - Don't Be a Dick Poster
Loro Piana
Window Cleaning equipment and Water fed pole System to reach and wash window UK
Odeo Flare :: #1 in Laser Flares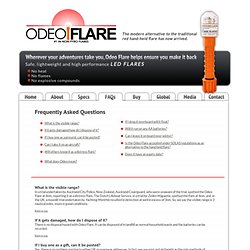 What is the visible range? In a trial undertaken by Auckland City Police, New Zealand, Auckland Coastguard, who were unaware of the trial, spotted the Odeo Flare at 4nm, reporting it as a distress flare. The Dutch Lifeboat Service, in a trial for Zeilen Magazine, spotted the flare at 4nm, and, in the UK, a moonlit trial undertaken by Yachting Monthly resulted in detection at well in excess of 3nm. So, we say the visible range is 3 nautical miles, more in good conditions.
01M One moment® 100% biodegradable shoe
Netted Cocoon Hammock
This lightweight Polyester hammock hammock has a built on no-see-um mesh canopy to keep those nasty biting things at bay. A full length zipper simplifies getting in and out. Includes rope to keep the canopy suspended. 2 inner pockets on the mesh keepyour glasses, knife, flashlight or whatever in a convenient and close location.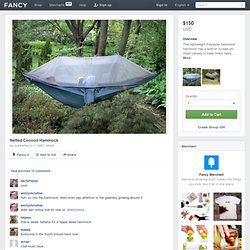 ESPRIT MER YACHTS Cannes • Fabricant de bateaux a motorisation hydrogene - vente et location de yachts sur toutes les mers du monde, Louer un bateau, bateaux occasion, bateaux neufs, Emy Yachts Builder et elegance 42, Mig 675, Casa Yachts, Alval 50, yacht
Anchor Tub Stopper
Island Teak - Custom Teak Milling.
Island Teak Decking System for Light Displacement Boats How to Order Island Teak Decking is a unique and authentic teak decking system designed for all boats where weight is a consideration.
A unique system allows users of the Swiss Voltitude pedelec bike to fold or unfold it in one second, and with only one hand Image Gallery (11 images) Last January, we said that the Robrady-designed db0 was one of the best folding electric bikes we'd seen. The Swiss entry into the market has turned its back on this traditional bicycle-with-motor design in favor of a folding pedal-electric assist scooter. Users are said to be able to fold or unfold the Voltitude bike in about one second, and with one hand, thanks to its unique EasyFold system.
Like a Swiss Army Knife you can ride: The Voltitude folding electric bike
Bluemarinestore - Tried and Tested Boat Products
Cart is empty Cart is empty View Shipping Options Go to Checkout Worldwide Shipping from €9.99
The Greatest List of The Coolest Ice Cubes around | One More Gadget
Ankarspel Badplattform Badstege LED Peke | Båtsystem
Nautical Tote Bags, Nautical Beach Bags, Handbags - Not For Navigation
Home page - Tessilmare - Produzione tessuti tecnici e accessori per la nautica
Landfall Navigation® Marine Safety & Nautical Charts Chandlery
8.2m Boat Trailer (BCT0109) - China Trailer,Trailers,Boat Trailer in Trailer
Boat Trailer Tr0211 - China Boat Trailer,Yacht Trailer,Watercraft Trailer in Trailer
Welcome - THERMO BOAT Ltd., is the North American Distributor of products to make your boat experience WARM, QUIET, COMFORTABLE AND SAFE
Clever See-Through Kayak and Canoe Designs
Kayacht
YOGAKAYAK