Art/Culture
Norman McLaren Pas de Deux 1968. Children of God. ALEC SOTH, "2007_10zl0006" framed archival pigment print mounted to 4-ply museum board image: 50 x 40 inches (127 x 101.6 cm) framed: 54 1/4 x 44 1/4 inches (137.8 x 112.4 cm) edition of 7 with 3 APs (image © Alec Soth Courtesy: Sean Kelly Gallery, New York) "One picture leads to another," Alec Soth tells the two filmmakers in Somewhere to Disappear (2011), a documentary that follows him around during the last two years that he worked on his photographic book, Broken Manual (2006-11).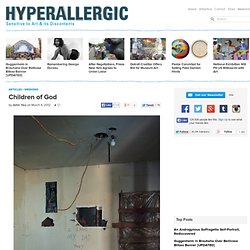 Later, in the film, he says: "I want to be carried." Soth yearns for a subject to overwhelm his curiosity, leading him into places and situations that he couldn't have otherwise foreseen. Photography is his means of discovering both the self and the Other, and where the two meet. It is how he finds "a path through the world." Art Project, powered by Google. Jeff Wall. Un article de Wikipédia, l'encyclopédie libre.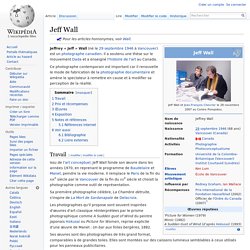 Pour les articles homonymes, voir Wall. Jeff Wall Jeff Wall et Jean-François Chevrier le 28 novembre 2007 au Centre Pompidou. Home. Batman al Bauhaus. Grégoire Guillemin è un grafico, Illustratore e game designer francese, che recentemente si è messo a "giocare" con le figure dei supereroi.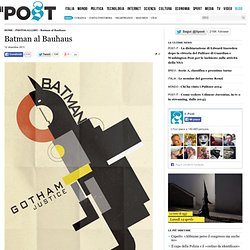 I suoi esperimenti hanno seguito due strade: da un lato ha inserito figure della cultura pop in poster che riprendono lo stile delle avanguardie artistiche della prima metà del Novecento. Dall'altro ha creato qualcosa di nuovo, rappresentando i supereroi come figure di carta piegata. Trend Tablet. The Best of Art Basel 2011 « The Ballast. It was yet another successful year at Art Basel Miami Beach, with some of the toughest art being shown globally.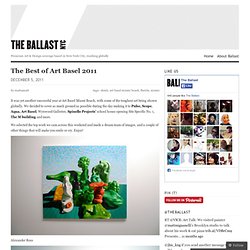 We decided to cover as much ground as possible during the day making it to Pulse, Scope, Aqua, Art Basel, Wynwood Galleries, Spinello Projects' school house opening Site Specific No. 1, The M building and more. We selected the top work we cam across this weekend and made a dream team of images, and a couple of other things that will make you smile or cry. Jack Goldstein - The Jump. Let There Be Triangulated Art. Over 15 years ago the French artist and new media theorist Edmond Couchot adjudged: "the fate of image is from now on numerical."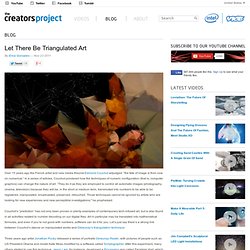 In a series of articles, Couchot pondered how the techniques of numeric configuration (that is, computer graphics) can change the nature of art. "They do it as they are employed to control all automatic images (photography, cinema, television) because they will be, in the short or medium term, transmuted into numbers to be able to be registered, manipulated, broadcasted, preserved, retouched. Those techniques cannot be ignored by artists who are looking for new experiences and new perceptible investigations," he prophesied. Olafur Eliasson. Nuit Blanche 2011 : prédestinée au succès ! | Art'ilt. Par Fabienne La Nuit Blanche 2011, enregistre une fréquentation record.
Pour avoir testé… C'est confirmé ! Mais on oublie bien vite face aux bonnes surprises du parcours. EmailShare 16EmailShare. Index Photos. Diane Arbus, photographe écorchée - Arts et scènes. Juan Guevara Photography, Interior           Juan Guevara. Frankfurt School: The Culture Industry: Enlightenment as Mass Deception. Theodor Adorno and Max Horkheimer (1944) The Culture Industry: Enlightenment as Mass Deception Source: most of one chapter from Dialectic of Enlightenment;Transcribed: by Andy Blunden 1998; proofed and corrected Feb. 2005.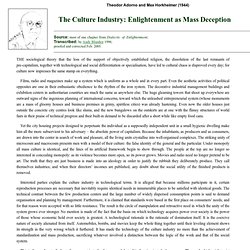 THE sociological theory that the loss of the support of objectively established religion, the dissolution of the last remnants of pre-capitalism, together with technological and social differentiation or specialisation, have led to cultural chaos is disproved every day; for culture now impresses the same stamp on everything.
Art Moderne & Contemporain [en cours...] Lieux. A checker. Sites/Blogs.
---