Unity3d Related
Unity 3D Training Video Series is the most complete, step-by-step, training material for Unity 3D…for free with over 2 million views in over 150 countries.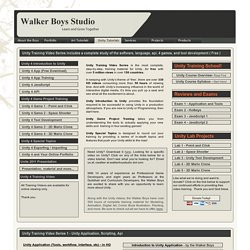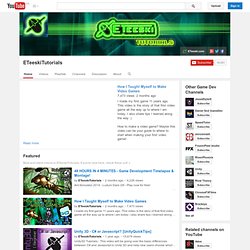 Welcome to YouTube!
ETeeski Unity3D Game Design Tutorials
Tutorials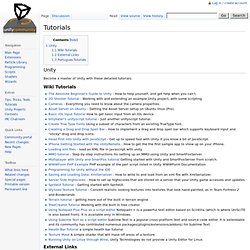 Unity Become a master of Unity with these detailed tutorials. Wiki Tutorials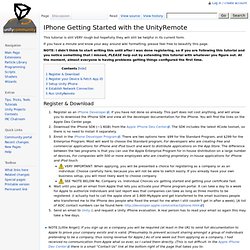 IPhone Getting Started with the UnityRemote
This tutorial is still VERY rough but hopefully they will still be helpful in its current form. If you have a minute and know your way around wiki formatting, please feel free to beautify this page. NOTE: I didn't think to start writing this until after I was done registering, so if you are following this tutorial and you notice something that I missed, PLEASE help out by extending this tutorial with whatever you figure out.
Unity
Unity - Reference Manual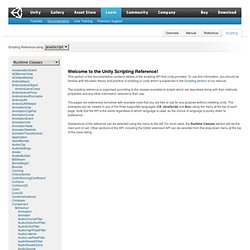 Scripting Reference Scripting Overview This is a short overview of how scripting inside Unity works. Scripting inside Unity consists of attaching custom script objects called behaviours to game objects. Different functions inside the script objects are called on certain events.
Unity Community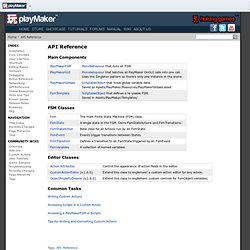 This document is work in progress... Unity Components PlayMakerFSM Monobehaviour that runs FSMs on a GameObject. PlayMakerGUI Monobehaviour responsible for centralizing OnGUI calls.
API Reference
PlayMaker Channel
PlayMaker Forum - Index
Playmaker Manual
Playmaker is a powerful visual state machine editor and runtime library for Unity3D . If you haven't used state machines before, don't worry Playmaker makes them easy - and once you start using them you'll wonder how you got along without them! If you use state machines now you'll appreciate Playmaker's graphical editor and debugging tools - and then wonder how you got along without Playmaker! What can you make with Playmaker? A.I. Behaviors Animation Graphs Interactive objects In-engine cut-scenes Gameplay prototypes Interactive walkthroughs more...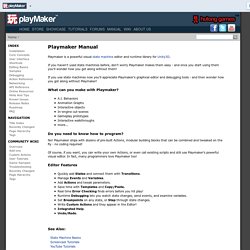 PlayMaker - ScreenCasts
Tidy Tools