Videos and articles to use in classes
Blanca Nieves, Cenicienta, Aurora, Belle y Ariel tratan de ayudar a la princesa Leia a dar sus primeros pasos como nueva princesa de Disney y para ello lo hacen con su estilo, a través de un musical, propio de Disney World. Los participantes en el vídeo y los personajes que representan son Sarah Moliski (Aurora). Stephanie Kenna (Leia) Molly Gallagher (Ariel), Elizabeth Oldak (Belle), Tiger Darrow (Snow White) y Tanja Nagler (Cinderella) La música y letra es de Antonius Nazareth y el vídeo fue producido y dirigido por Vijay Nazareth. [Vía Yo Geek Tu Chita ] Si te gustó el artículo recomiéndanos en Google! Hector Russo es Fundador y Editor en Jefe de GeeksRoom.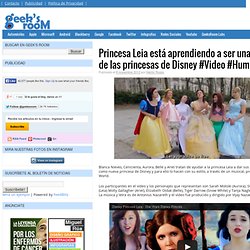 Princesa Leia está aprendiendo a ser una más de las princesas de Disney #Video #Humor
El día que Batman…. Badman por error descubrió su identidad #Humor #Video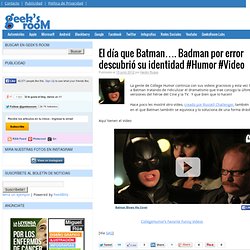 La gente de College Humor continúa con sus videos graciosos y esta vez le toca el turno a Batman tratando de ridiculizar el dramatismo que trae consigo la última de las versiones del héroe del Cine y la TV. Y que bien que lo hacen! Hace poco les mostré otro vídeo, creado por Russell Challenger , también muy gracioso en el que Batman también se equivoca y lo soluciona de una forma drástica.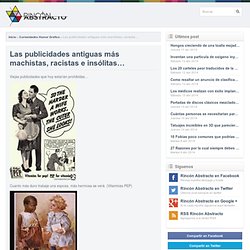 Las publicidades antiguas más machistas, racistas e insólitas…
Viejas publicidades que hoy estarían prohibidas… Cuanto más duro trabaje una esposa, más hermosa se verá.
Food etiquette rules that might surprise you
(Illustration by Edwin Fotheringham) You have good manners, right?
Hilarious Colombian Hand Gestures
Oklahoma Mother, 18, Kills Intruder Breaking Into Her Home While on Phone With 911
The 40 Best Protest Signs Of 2011
Who Knew