Maps & Images
Historical Map Web Sites. Skip to Content Libraries Home | Mobile | My Account | Renew Items | Sitemap | Help | University of Texas Libraries Home > Finding Information > PCL Map Collection > Historical Map Web Sites MapsMaps FAQ.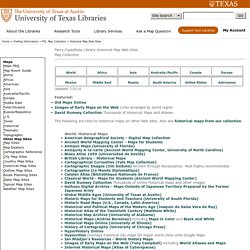 India Map, Maps of India,India Map Online. Google Image Result for. -- Schwartzberg Atlas -- Digital South Asia Library. Schwartzberg Atlas, v. , p. 92.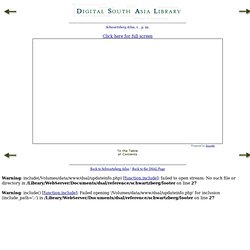 Click here for full screen Warning: include(/Volumes/data/www/dsal/updateinfo.php) [function.include]: failed to open stream: No such file or directory in /Library/WebServer/Documents/dsal/reference/schwartzberg/footer on line 27. South Asian Collection. Subjects of the Collection Regions of Asia South Asia.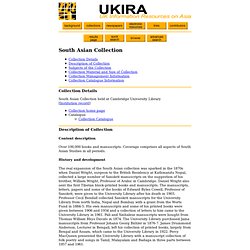 Countries. Art101B--India - Map of former provinces of Gandhara, Kapisa, Bactria, and neighboring regions. Maps of South Asia: an organized collection.
Welcome to Survey of India. Untitled Document. Misc other stuff ... for future development Image CollectionsPhoto Images of IndiaKamat's PotPourri AsianArt.comIMAGE INDIA First 25 years of Muslim expansion Muslim expansion in the west Umayyad Empire 750 AD Muslim Empire 750 AD.
The Collection. Informazioni sul sito. Cos'è ArchArt ArchArt è un sito che contiene numerose gallerie di immagini fotografiche relative ad archeologia, storia e arte antica; ad accesso e consultazione gratuita, con finalità non profit e senza scopo di lucro.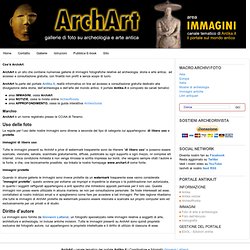 ArchArt fa parte del portale Antika.it, realtà informativa on line ad accesso e consultazione gratuita dedicato alla divulgazione della storia, dell'archeologia e dell'arte del mondo antico. Il portale Antika.it è composto da canali tematici: area IMMAGINI, ossia ArchArtarea NOTIZIE, ossia la rivista online ArcheoRivistaarea APPROFONDIMENTO, ossia la guida interattiva ArcheoGuida. Archaeos, Inc. Medieval India (600 BC - 1526 AD) HistoryAlexander in India, from The Great Homepage of Alexander Alexander, The Mauryans, and The Guptas.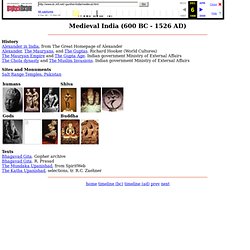 Richard Hooker (World Cultures) The Mauryan Empire and The Gupta Age. Indian government Ministry of External Affairs The Chola dynasty and The Muslim Invasions. Indian government Ministry of External Affairs.
PD Photo - Free Photos And Pictures (public domain, stock pictures, wallpaper, royalty free, clip art, etc) ACSAA -- Color Slide Project. The Color Slide project was a non-profit project supported by foundations, institutions, and individuals.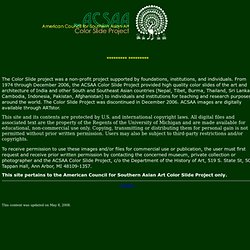 From 1974 through December 2006, the ACSAA Color Slide Project provided high quality color slides of the art and architecture of India and other South and Southeast Asian countries (Nepal, Tibet, Burma, Thailand, Sri Lanka, Cambodia, Indonesia, Pakistan, Afghanistan) to individuals and institutions for teaching and research purposes around the world. The Color Slide Project was discontinued in December 2006. ACSAA images are digitally available through ARTstor. Historical Atlas of South India. The Indian subcontinent, it need hardly be stated, has a rich history of more than 500,000 years.
During this long period it has been a melting pot of diverse cultures in varied geographical settings and has managed to assimilate, accommodate, and preserve several traditions to make the modern secular society of India. There do exist several standard books on the political, social, economic, and cultural processes of the Indian past. They, however, lack adequate cartographic presentation of the facts, which is very essential to a proper understanding of the subject. There are of course a few separate atlases to present the history cartographically. J.E. The Digital South Asia Library.
---