Enviromental degregation world
Will Fossil Fuel Companies Face Liability for Climate Change? | Environment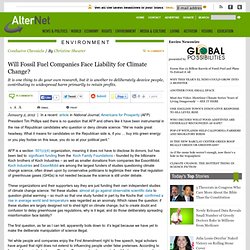 January 2, 2012 | Like this article? Join our email list:
Photos show Alberta tar sands expanding rapidly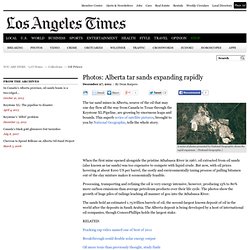 A series of photos presented by National Geographic shows the rapid expansion… (National Geographic ) The tar sand mines in Alberta, source of the oil that may one day flow all the way from Canada to Texas through the Keystone XL Pipeline, are growing by enormous leaps and bounds. This superb series of satellite pictures, brought to you by National Geographic, tells the whole story. When the first mine opened alongside the pristine Athabasca River in 1967, oil extracted from oil sands (also known as tar sands) was too expensive to compete with liquid crude. But now, with oil prices hovering at about $100 US per barrel, the costly and environmentally taxing process of pulling bitumen out of the clay mixture makes it economically feasible. Processing, transporting and refining the oil is very energy intensive, however, producing 15% to 80% more carbon emissions than average petroleum products over their life cycle.
Fire boats battle a fire at the off shore oil rig Deepwater Horizon on April 21, 2010, in the Gulf of Mexico. Halliburton was a contractor for BP at the ill-fated Deepwater Horizon oil drilling operation BP and its contractors have been locked in legal battles since last year An explosion aboard the Deepwater Horizon killed 11 and injured 16
BP says Halliburton 'intentionally destroyed evidence' after Gulf oil spill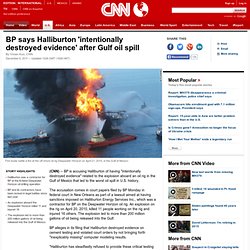 Report: U.S. nuclear renaissance unlikely after Fukushima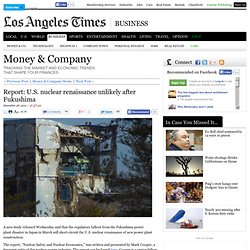 A new study released Wednesday said that the regulatory fallout from the Fukushima power plant disaster in Japan in March will short-circuit the U.S. nuclear renaissance of new power plant construction. The report, "Nuclear Safety and Nuclear Economics," was written and presented by Mark Cooper, a frequent critic of the nuclear power industry. The report can be found here. Cooper is a senior fellow for economic analysis at the Institute for Energy and the Environment at the Vermont Law School. Cooper said that past nuclear disasters, such as the one at the Three Mile Island power plant in Pennsylvania in 1979, have tended to greatly raise regulatory barriers and have also severely multiplied the cost of reactor construction. After Three Mile Island, for example, the report said, the cost of nuclear power plant construction doubled in most cases and trebled or quadrupled in some rare instances.
« Entire Video Library Overview Visit http://www.GarbageWarriorAustralianTour.com to register your interest in seeing Michael Reynolds speak in your city. What do beer cans, car tires and water bottles have in common? Not much unless you're renegade architect Michael Reynolds, in which case they are tools of choice for producing thermal mass and energy-independent housing.
Garbage Warrior — The Positive Path - Because there is nothing more powerful than an open mind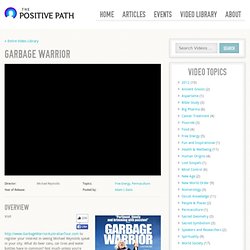 catastrophic event E.L.E.
Nuclear expert says Fukushima radiation coming to USA, massive cover-up under way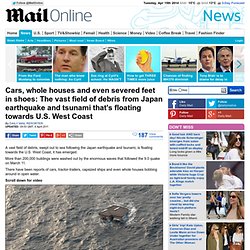 Japan earthquake and tsunami debris floating towards US West Coast
By Daily Mail Reporter UPDATED: 09:53 GMT, 8 April 2011 A vast field of debris, swept out to sea following the Japan earthquake and tsunami, is floating towards the U.S. West Coast, it has emerged.